For added computer and internet security, registered UTSA students are now able to download and install one copy of Malwarebytes Premium on their laptop or mobile device.  Malwarebytes Premium works along with your antivirus applications and actively blocks threats like worms, rogues, dialers, trojans, rootkits, spyware, exploits, bots, and other malware.

Start by following this link Malwarebytes and entering your email address as abc123@utsa.edu.  Do not use abc123@my.utsa.edu.

Click "Claim Malwarebytes License."

You will be redirected to the UTSA login page which requires your myUTSA ID (abc123) and Passphrase to continue.

Click "Download" and install the application.  Select "Personal Computer" if prompted.

Once installation is complete, return to the website and click "Activate."
Here is the dashboard on the website after installation and activation is complete.  There are links for activation instructions for other devices (such as Android, iOS etc.) and a list of your already installed devices.  If you want to move the license, you can simply deactivate all and then follow steps 1-5 on the new device.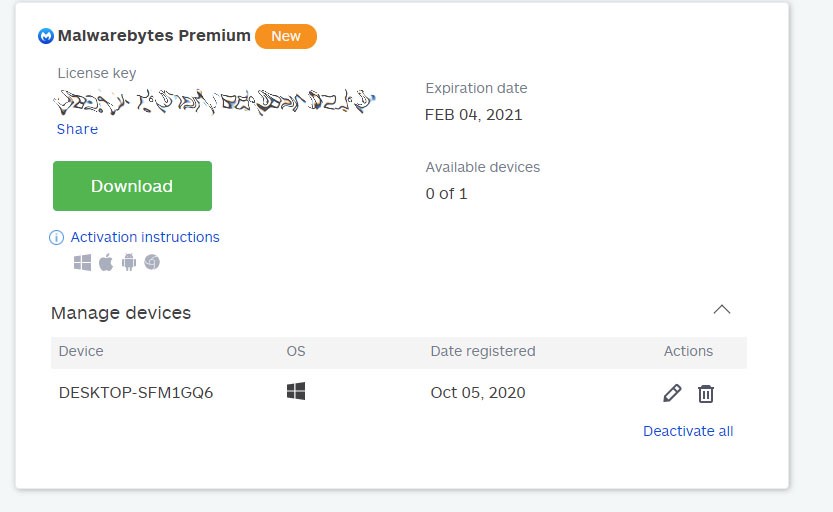 The program main window looks like this, with controls for Real-Time Protection and a manual Scan button to initiate a full system scan.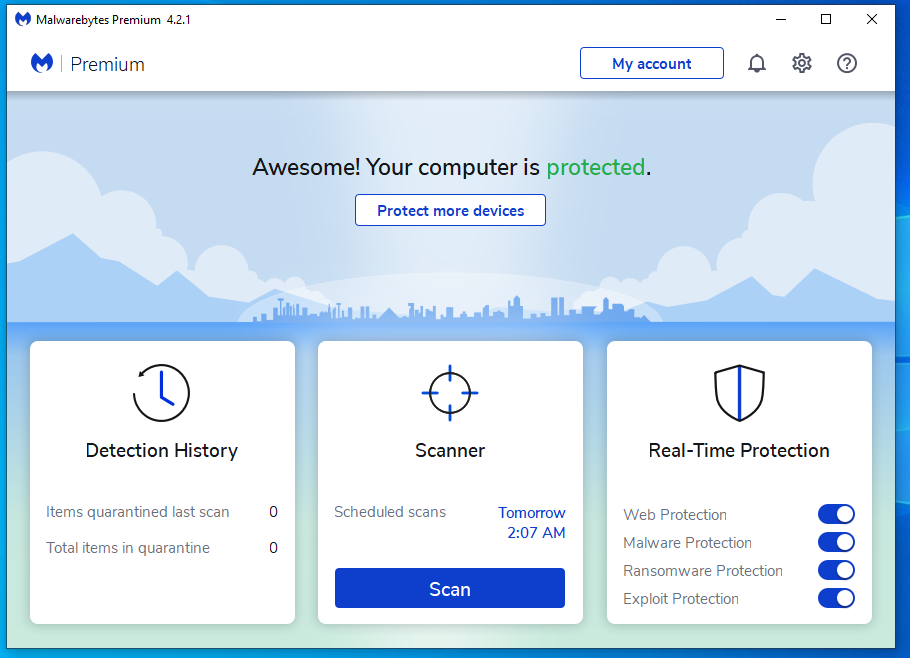 If you have any questions about the Malwarebytes product, its installation and use, or any other technical questions, please contact the UTS Tech Café at 210-458-5555 or e-mail us at techcafe@utsa.edu.