Testimony for the Committee on Higher Education Formula Funding
February 21, 2018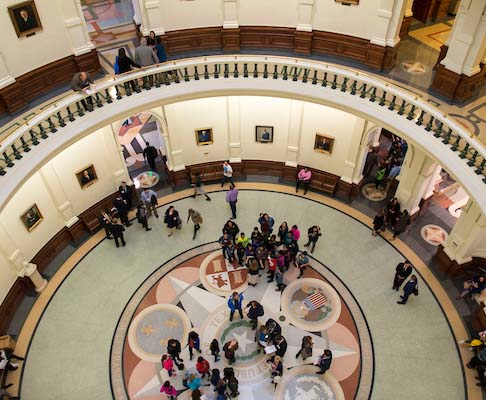 President Eighmy's testimony before the Texas State Legislature's Joint Interim Committee on Higher Education Formula Funding emphasized the importance of state funding for growing research institutions like UTSA. 

Good morning, Chairman Hancock, Chairman Ashby, and Committee members. My name is Taylor Eighmy. I am President of The University of Texas at San Antonio (UTSA). Thank you for the opportunity to testify.
I am here because you asked to hear the perspective of a growing research university on the topic of formula funding. Here in San Antonio, we believe great cities need great universities. A four-year education is essential to realizing personal and family prosperity and we have an obligation to our city to realize that opportunity for our present and future students, especially as we adopt this notion of "cradle to career" to meet the future workforce needs of our community, state and nation. Moreover, our city is our very own living laboratory. Our future path to becoming a designated National Research University and Carnegie R1 research university will be very closely tied to how we tackle the grand challenges here in San Antonio.
UTSA is a growing, emerging research university. Next year we will celebrate our 50th anniversary. UTSA has grown to a current enrollment of 31,000 students. We have almost 8,000 new freshmen and transfer students. Last fall we welcomed a new cohort of 30 new faculty from around the country.