Introducing Incentivized Resource Management at UTSA
August 31, 2018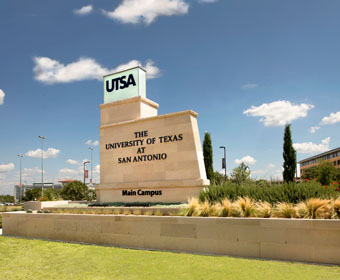 Dear Roadrunners,
Tomorrow marks the first day of UTSA's new fiscal year, and with it the advent of our new budget model and an entirely different approach to managing our institutional resources.
This new budgeting process, called Incentivized Resource Management (IRM), is the result of a year-long effort by the Financial and Budget Modeling task force. It changes the very nature of the way we make financial decisions at UTSA, and I expect many of you will find its transparency to be refreshing.
We have launched a new website devoted to IRM which explains—with the aid of videos featuring our task force members—the many reasons why it's the right model for UTSA. A few minutes perusing the site will give you an understanding of the model's basic premises and how it may impact your corner of the world as a UTSA employee.
The finer details regarding our new model are outlined in the Finance and Budget Modeling initiative final report. Under our new governance structure, the model will be evaluated for its effectiveness over time and will undergo appropriate adjustments as UTSA grows.
With the issuance of this report, the Finance and Budget Modeling initiative transitions into implementation mode. During the FY19 fiscal year, we will run the IRM model in parallel with our existing budgeting system, giving us some time for learning curves and modifications before we transition fully to IRM in FY20. During this process, any questions or concerns regarding IRM can be sent to irm@utsa.edu for response by a relevant member of the implementation team.
The task force did a wonderful job involving stakeholders in the model's development, and I'd like to thank Vice President for Business Affairs Kathy Funk-Baxter for leading this initiative. Kathy has agreed to stay at UTSA beyond her announced retirement date of September 30, and will oversee the implementation of IRM until we have a new Vice President for Business Affairs in place. During this transition period our consultants at Huron will stay on to assist with the development of our budget and review processes.
This will be a year of new beginnings, and IRM represents just one of the many ways we are heading full force into UTSA's newest chapter. My sincere thanks to all those involved in implementing the model and adapting to our new budgetary practices. All the hard work will make it possible for UTSA to excel in the decade ahead.
With appreciation, 
Taylor Eighmy