New Student Housing Initiatives
October 16, 2018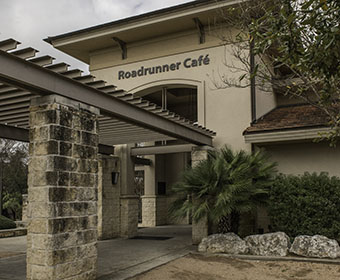 Dear Roadrunners,
Fostering student success at UTSA requires a multitude of approaches, and we know that providing residential experiences is one of the many keys to this effort.
Retention rates for UTSA students living on campus are consistently higher than for those who live off campus – especially for first generation students. The more we can do as an institution to provide affordable housing to all students who desire to live on campus, the better our ability to offer a fully immersive university experience that blends academic and personal development with easy access to all the support systems UTSA has to offer.
To that end, I am pleased to announce three new housing initiatives to enhance the residential nature of our campus.
The first, a new residence hall for freshmen, will be located at the intersection of Tobin and
Brenan Avenues and house 360 students. Designed with student success in mind, the hall will feature a variety of common spaces for study and community-building activities, a full-service coffee shop, and proximity to dining facilities and the campus academic core. The hall will be funded in a traditional manner through reserved and future rental revenues, and construction is expected to begin next fall with a targeted opening in the fall of 2021.   
The second project will be a dedicated living-learning facility for the UTSA Honors College. The Residential Honors College initiative represents a first step toward aligning the Honors College with the top reviewed honors colleges in the nation, serving as both a recruiting tool and a signal of academic quality. In addition to student housing, it will include connected classrooms, study rooms, a makerspace, dining and fitness facilities and event space. The building's location will be determined in the weeks to come, and it will also be funded through rental revenues.
Finally, to serve the additional students that our new School of Data Science and College of Business building will bring to the Downtown Campus, we will construct a mixed-use facility on our Cattleman's Square property. This parcel of land will be redeveloped from a parking lot into the Cattleman's Square Residential Tower featuring two floors of street-level retail, restaurants and services, two floors of underground parking, 10-15 floors of student housing, and academic and makerspaces to facilitate experiential learning, entrepreneurship and student success. Like Roadrunner Village, this project will be funded through a public-private partnership and we expect to issue a request for qualifications (RFQ) next month.
More details on all three of these initiatives can be found on their respective websites, and the pages will be updated as more details fall into place.
These will be collaborative efforts developed in close alignment with our Campus Master Plan initiative, and will draw on the expertise of many staff and faculty across our Business Affairs, Academic Affairs and Student Life divisions. My thanks go out to all those who will be involved in crafting their physical and programmatic elements. The rewards for all the hard work involved will be tangible, both in terms of the new structures gracing our campuses and highly engaged residential students. 
With appreciation, 
Taylor