Free speech, civic discourse and moving forward
October 22, 2018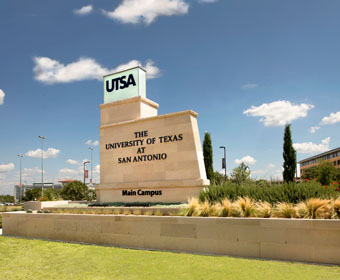 Dear Roadrunners,
I have spoken with numerous students, faculty and staff in the weeks since the protests that occurred on our campus, and I know there are many in our community continuing to process these events. I am writing today to offer some follow-up and information on where we go from here.
Subsequent to the protests, incidents regarding behavior were investigated and actions by pertinent students and faculty are being addressed. Two students were issued misdemeanor citations. I mention these outcomes in the spirit of transparency and framing a teachable moment. While the vast majority of those involved followed UTSA's policies regarding peaceful public assembly, those that did not are going through the appropriate processes according to our code of conduct.
Moving forward, we are focusing efforts to educate our campus community on civic discourse and freedom of expression. I have engaged my senior leadership team to mobilize around these topics, and have some updates to share.  
We launched a new Civic Discourse and Engagement website as a clearinghouse for campus programming and resources, including trainings, workshops, guest speakers and curriculum integrations. Two excellent events are coming up this week:
Provost Kimberly Andrews Espy is taking the lead on programming around these issues, and together with Dean of Libraries Dean Hendrix will be developing engagement and curriculum integration opportunities for students inside and outside the classroom. I have been especially impressed by the work being done among our Top Scholars to "unpack" the circumstances that led to the protests through group dialogue and reflection. We are aiming to provide more settings for members of the Roadrunner community to do the same.


In addition to working with student organizations and individuals needing counsel, resources or support, Vice President for Student Affairs Sam Gonzales and his team will be taking the lead on communicating to the campus community regarding future incidents, opportunities or actions regarding free speech, campus climate and civic discourse.
As I stated in my opinion piece in the San Antonio Express-News, I believe we must practice expressing our beliefs with passion and conviction while putting just as much energy into listening and understanding alternate points of view. Doxing and other forms of harassment are entirely inappropriate reactions in a learning community, and completely against UTSA's core values and the Roadrunner Creed. We can and must hold ourselves to a higher standard as a model for how a university community navigates political discord. 
My intent in sharing this information is to indicate that the wheels are in motion to address these issues in integral ways on our campus, but also to acknowledge that they are part of the very fabric of our society and our community and will need ongoing, collective care and attention. We will move forward together.
With appreciation, 
Taylor