Sexual assault investigation
November 20, 2018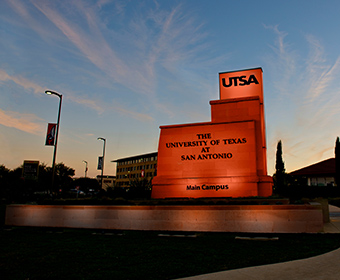 Dear UTSA Community,
Today, flyers were posted at an off-campus apartment identifying alleged perpetrators of sexual assault. A companion social media account has also been established.
These incidents follow yesterday's posting of other flyers, which I referenced in my email this morning. Based on that posting, we initiated a Title IX investigation earlier today.
Due to the potential magnitude of the situation, I have asked UT System to take charge of our investigation, and it has hired nationally-recognized independent law firm Ice Miller to comprehensively examine these allegations. The investigation will take some time, but I have asked all involved to approach this work with the highest sense of urgency.
As I stated in my previous communication, UTSA firmly and unequivocally condemns all forms of sexual violence and misconduct. These behaviors have no place at our university – under any circumstances.
We are offering assistance to the women who posted the flyers, and our Interim Dean of Students, Director of Counseling Services and Interim Director of Equal Opportunity Services have already directly contacted the group.
Here are the steps individuals may take to report and/or get assistance:
For the students who posted the flyers and any others who are victims of or witnesses to sexual assault or misconduct: I urge you to report the incident to the Office of Equal Opportunity Services or anonymously through the UTSA Hotline. This will allow us to connect you with the UTSA staff members who can assist you with your unique situation.
For those who were identified on the flyers: We have designated staff members on campus to ensure that you receive due process as investigations advance. Please contact our Student Ombudsperson or University Ombudsperson.
We are fully committed to ensuring a fair and equitable investigation process for all involved. We are likewise committed to examining these cases both individually and collectively to understand the scope of this issue at UTSA.  
Let me assure you that there is nothing more important to me—as a parent and educator—than the safety and well-being of our students and the entire campus community. I am committed to tackling this situation head-on as well as advancing our work to cultivate a campus environment of zero-tolerance.
With appreciation,
Taylor Eighmy
---
Updated Nov. 29, 2018
More Information about Ice Miller Investigation
UTSA has hired law firm Ice Miller to investigate sexual assault/misconduct allegations referred to on flyers recently posted on campus. The sole purpose Ice Miller's work is to independently, fairly and neutrally gather facts and conduct an investigation into the basis of the reports. They are not providing legal advice to any of the involved parties. You can report or provide information to Ice Miller directly by emailing UTSA_reports@icemiller.com or leaving a voice message at (317) 221-2810.  Reports may be made anonymously.