Student Success Center Initiative Launch
December 6, 2018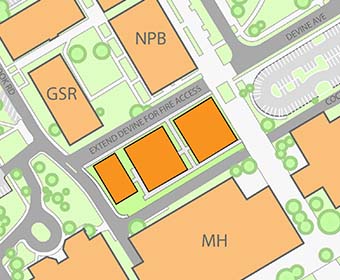 Dear Roadrunners,
I've spent a lot of time focusing on student success over the last year, and for good reason.
Student success is one of our three institutional destinations, and our rapid progress is already garnering attention. We have aggressive retention and graduation rate goals and a rigorous Integrated Student Success Plan and Strategic Enrollment Plan in place to help us reach them.
Today I'm announcing the launch of our latest initiative to help us keep the momentum going – to create a Student Success Center at UTSA.
This initiative, led by Dr. Rhonda Gonzales, will help to remove the barriers along our students' path toward graduation by centralizing UTSA's academic support programs and campus services under one roof.
Ultimately we will construct a stand-alone building for our Student Success Center as a component of our campus master plan. Given our current funding priorities and construction projects, the reality of a new building is still several years away.
This effort is so important that we have no time to waste. As an intermediary step, Rhonda's team is collaborating with Academic Affairs and Business Affairs to explore the construction of a modular complex on the Main Campus to co-locate UTSA's nearly 150 academic advising staff and student employees as soon as fall 2019.
This effort aligns with our strategic enrollment goals and the need to expand our campus infrastructure as our population grows. The spaces that our academic advisors currently occupy will be repurposed to ease overcrowding and address other priorities.
Once fully realized, our Student Success Center will ensure that we are supporting our students' academic journeys from start to finish, representing just one more way UTSA is putting them first.
With appreciation, 
Taylor Eighmy