Pave the Paseo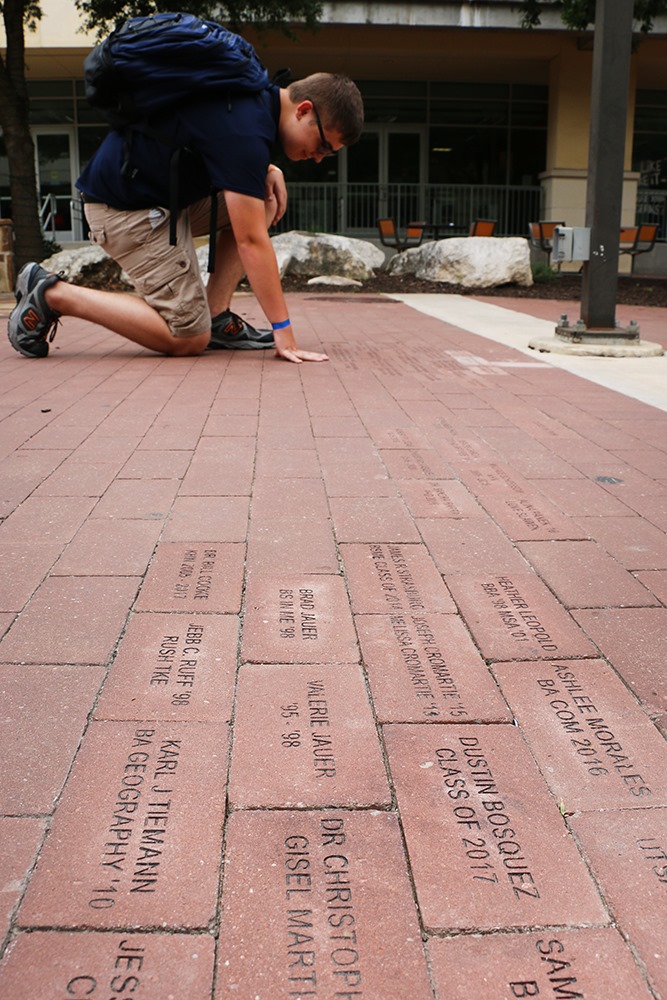 Leave your mark or honor someone special with a personalized brick in one of UTSA's most traveled outdoor spaces
Engraved bricks are located on the Student Union Paseo between the Student Union buildings 2 and 3.
The cost per 4x8 brick is $150. Installation occurs two times a year.
Proceeds from brick gifts fund scholarships and various Student Union activities, so this gift is typically 100 percent tax deductible.