Birds Up Podcast
The UTSA Alumni Association's Birds Up Podcast is made by 'Runners for 'Runners. Bird-casted in San Antonio, this podcast features conversations with alumni and special guests who have a unique story to tell about their time at UTSA, unique career path, and lessons learned along the way. Our alumni nest is full of dedicated, passionate, and loyal 'Runners who are eager to share their stories.
Listen to the Birds Up Podcast episodes below or subscribe through the podcast application on your smartphone or tablet to be notified when new episodes are posted.
Let's Get Rowdy
Who do you want to hear from on the podcast? Or want to be a guest? Click here to let us know!
Meet Your Hosts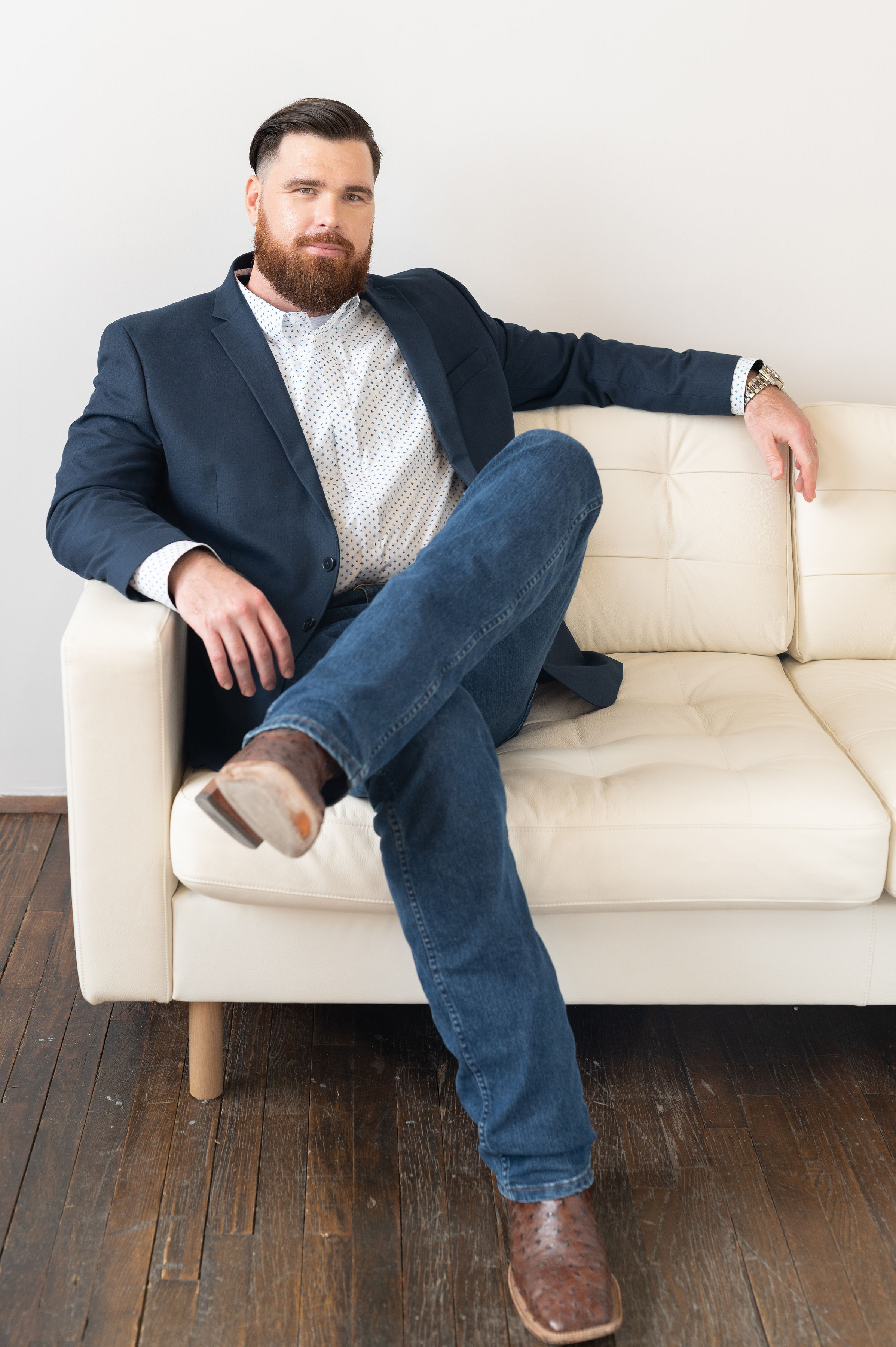 I grew up in Corpus Christi, TX, and upon graduating HS I immediately enrolled into community college. Like most 18 year olds, I really didn't know what I wanted to be when I grew up. After a couple of years, I made the bold decision that I wanted to pursue my dreams of being a rock star. That decision took me down a path of some amazing (and stressful) experiences. We experienced some relative success in radio, touring, and getting to open for bands such as Everclear, Blues Traveler, The Wailers (both of them), and ZZ Top!
Through that time, I lived in Houston and in Austin, but still didn't really feel grounded. That all changed when I began dating my Junior High Sweetheart who would eventually become my wife, Yvonne (UTSA Alumni President and "Birds Up" Podcast Co-Host)! While dating, I moved to SA to be with her, and knowing that I needed to get back to school to finish my degree, her experience with UTSA made it an easy choice to do just that. Prior to enrolling, I used Yvonne's login to look for a job on the UTSA Job Board and found an entry level position at a Risk Management Agency called IBTX. I was hired on, and shortly after I began my first classes at UTSA.
I was lucky enough to have the support of my colleagues and bosses to pursue my degree full time, while working full time, all while playing Club Rugby for UTSA. Playing Rugby for the University, I was selected (along with 3 other UTSA Ruggers) to play for the All Lone Star Conference New Zealand Touring Side and had the opportunity to represent Runner Nation in the country that currently defines that sport. Shortly after my return, I graduated Magna Cum Laude with a BBA in Management in 2017.
Today I still work for IBTX, having worked through the ranks I am currently the Vice President of Surety and Partner in the Agency. Yvonne and I welcomed our "Baby Bird", Gareth, into the world in July of 2020. Top that off with Yvonne starting a new company (Addison Prime), I'd say we're up to our "beaks" in some significant life changes!
We're both so excited to work with the UTSA Alumni Association on the podcast so that we can help spread the word of what's going on within the association, the University, and Runner Nation! We're also pumped to meet and get to know as many alumni as we can along the way.
Yvonne Addison '09, '18
I love all things UTSA and am so excited to be part of the Birds Up Podcast to help promote our amazing alumni, our association and advance UTSA as a leading institution for higher education. 
I am a proud double-alumni! I earned a Bachelor of Science degree in Mechanical Engineering and a Master's in Business Administration from UTSA.   
As the Owner of Addison Prime, I oversee our firm's project management and general contracting services for the commercial construction industry. Prior to starting Addison Prime, I spent almost 9 years with StandardAero working in engineering, business development and facilities integration.  
I enjoy volunteering in several community and professional organizations, including the Industry Advisory Council for CAST STEM (Centers for Applied Science and Technology) and UTSA's Research External Advisory Council. I am a founding member of UTSA's College of Engineering Alumni Council and currently serve as President of the UTSA Alumni Association. 
My greatest motivation and support comes from my family: my husband Andrew (also a UTSA Alum) and our baby bird, Gareth.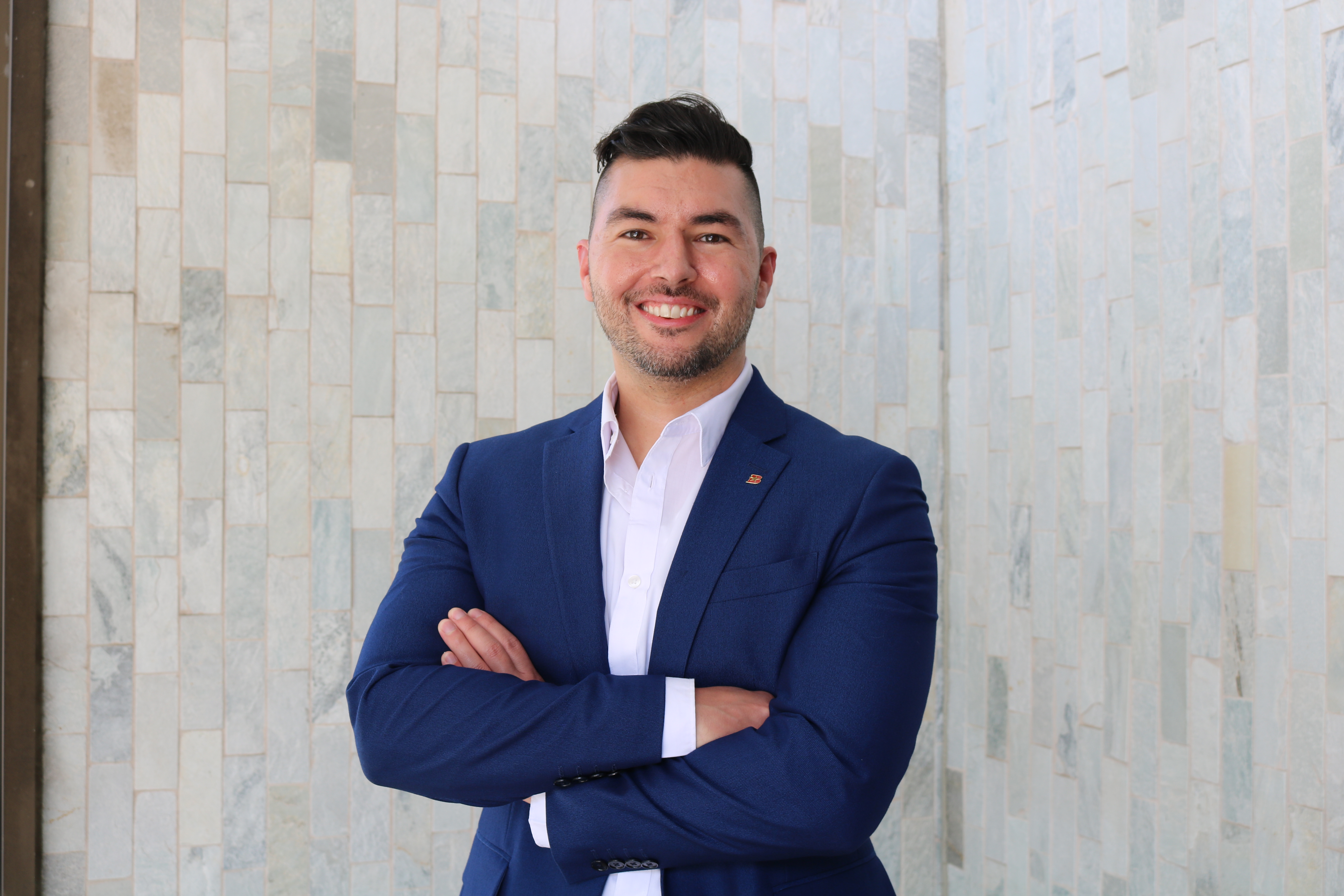 Jacob Cavazos '06
Jacob is the Senior Vice President and Community Reinvestment Manager at Broadway Bank. He works with corporate leadership to provide oversight and direction on community needs in San Antonio, Austin, and the Hill Country. Jacob manages bank efforts supporting financial literacy, affordable housing, economic development, education, and facilitates corporate philanthropic giving. Prior to joining Broadway Bank, he spent 13 years at Frost Bank, with the last 10 years as Vice President and Community Development Officer managing community reinvestment efforts in San Antonio and the Rio Grande Valley. Additionally, he spent a year as Vice President of Frost Marketing, managing state-wide marketing programs and efforts in underserved market segments. 
Jacob holds a Bachelor of Business Administration degree from the University of Texas at San Antonio ('06), and is a graduate of the San Antonio Hispanic Chamber of Commerce Alexander Briseño Leadership Development Program. Jacob currently serves on the board of directors for Communities In Schools of San Antonio (CISSA), the UTSA Alumni Association, and the South San Antonio Chamber of Commerce.  He also serves on the executive committee for Communittees In Schools of San Antonio, as board secretary, as well as the CISSA external relations committee.  Additionally, he serves on the advisory board for the United Way of San Antonio and Bexar County Emerging Leaders Council (ELC), is the vice chair of the ELC professional development committee, and serves on the scholarship committee for the UTSA Alumni Association.  He has previously served on the United Way of San Antonio and Bexar County program review and accountability review committees, as well as the steering committee for the San Antonio Hispanic Chamber of Commerce ABLDP leadership development program.  He currently serves on Broadway Bank's Donations Committee, Diversity and Inclusion Committee, and chairs the CRA Committee.
Jacob married his wife, Megan, in 2010 and they are the proud parents of 2 wonderful children, Tinsley and Liam. He also serves as a music minister at Alamo City Church in San Antonio, TX.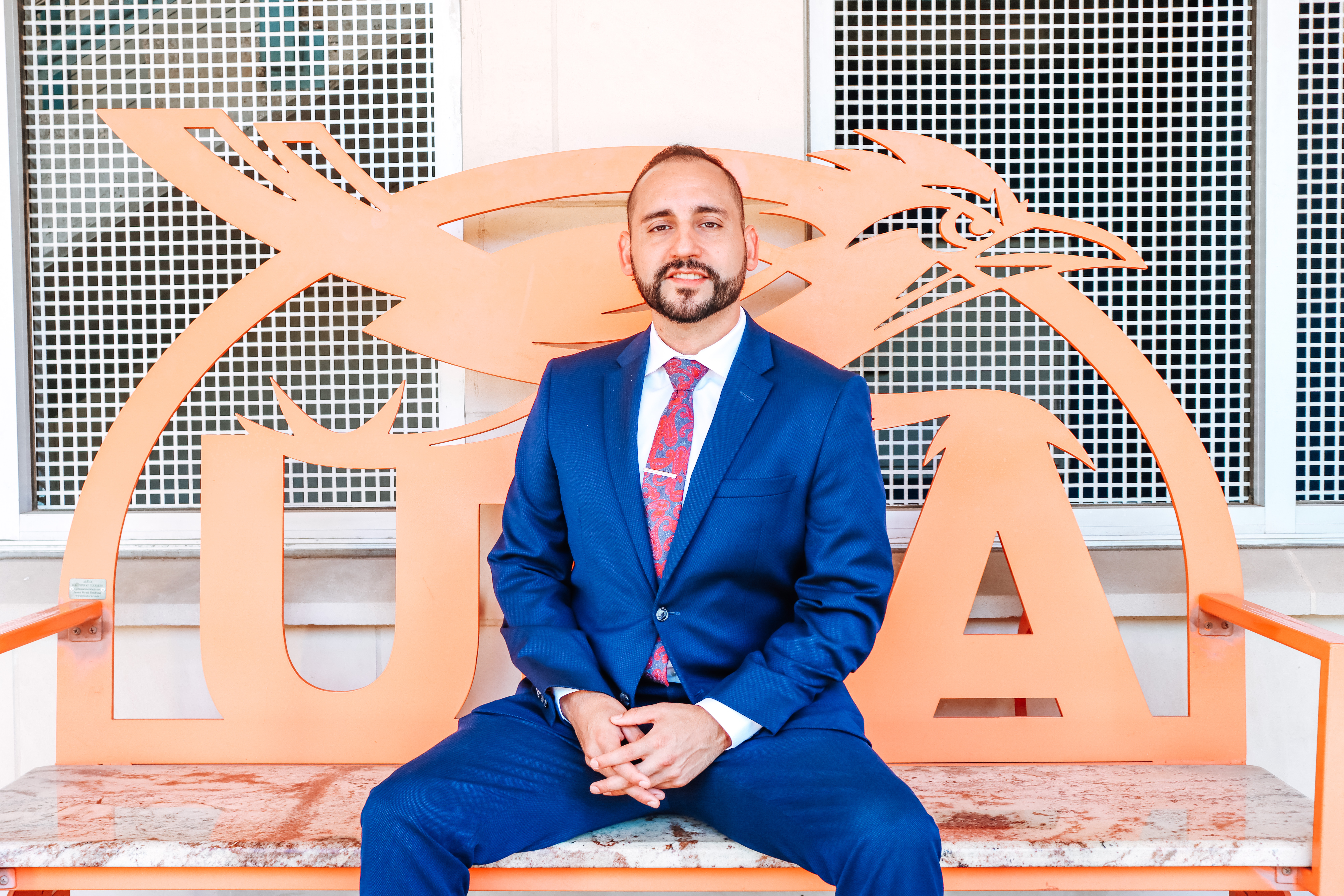 Joshua Amparan '07
Josh is an Agent with New York Life and a Financial Services Professional with NYLIFE Securities LLC. He serves as the Treasurer for his neighborhood Homeowners Association, is active with the South, West, and Hispanic Chambers of Commerce in San Antonio, and has been involved with the UTSA Alumni Association in various capacities over the last 8 years. When he's not working, volunteering, or networking, Josh loves to spend time with his two sons, Marcelo and Leandro, who are 9 and 7 respectively.


Born and raised in San Antonio, Josh graduated from Communications Arts High School in 2003. It was during the Spring semester of his Senior year when he began an internship with iHeartMedia (Clear Channel Radio at the time), which would then lead to a 12 year career in the Radio Industry. Josh started in the Promotions Department, but soon moved into Programming where he developed a passion for producing shows. After obtaining his Associates Degree in Business Administration and Management in 2005 from Northwest Vista College, Josh accepted a position to be an affiliate producer for the nationally syndicated radio program "Kidd Kraddick in the Morning". Responsible for local content, Josh helped localize the show to it's San Antonio audience, while achieving its highest ratings and making it the number one show in target demographics; all the while working on his Bachelor's Degree in Business Administration and Management, graduating in 2007. Josh continued to pursue his love for radio and accepted a position to work on the morning show in Dallas for a brief time in 2010.


Determined to be an entrepreneur, Josh began working on a business plan to open a craft beer bar in 2014. While that didn't come to fruition, it did allow him to meet many key people during the rapid growth of craft beer in San Antonio. Eventually, those connections would lead to the acceptance of a sales position with GLI Distributing in 2015. After much hard work, Josh was awarded Salesmen of the Year for 2017 and moved from the distributor side of the business to the supplier side. Over the next three years, he worked as the South Texas Sales Rep for Altstadt Brewery, Legal Draft Beer Co, and Shotgun Seltzer. However, the lure of being a business owner and having more control over his career never left. With the uncertainty that Covid brought early in 2020, Josh decided to reach out to a longtime friend about a career with New York Life. In a year and half since that conversation, Josh has developed yet another passion, that of helping put people in better financial positions, bringing his clients peace of mind, as well as getting more involved in the community.
Joining the Birds Up Podcast as a Producer has allowed him to get back to his radio roots and continue to support UTSA.