Roadrunners lead active lives, taking advantage of wonderful opportunities for involvement across UTSA's four campuses. Whether students join organizations to make friendships, serve within the city or further their careers, they thrive when they get connected to the UTSA and San Antonio communities. Spend time within these pages discovering all that is available to students seeking a vibrant campus life experience at UTSA.
32,792
UTSA Students
(Fall 2019)
400+
Student Organizations
220
Sunny Days Annually in San Antonio
How Roadrunners Live
Students have excellent housing options and many dining decisions when it comes to living at UTSA. Here are the best selections for living, dining and healthy eating at the Main and Downtown Campus.
Live on Campus
UTSA offers a variety of excellent on-campus housing options to meet every student's needs. View the housing options and floor plans below and apply today.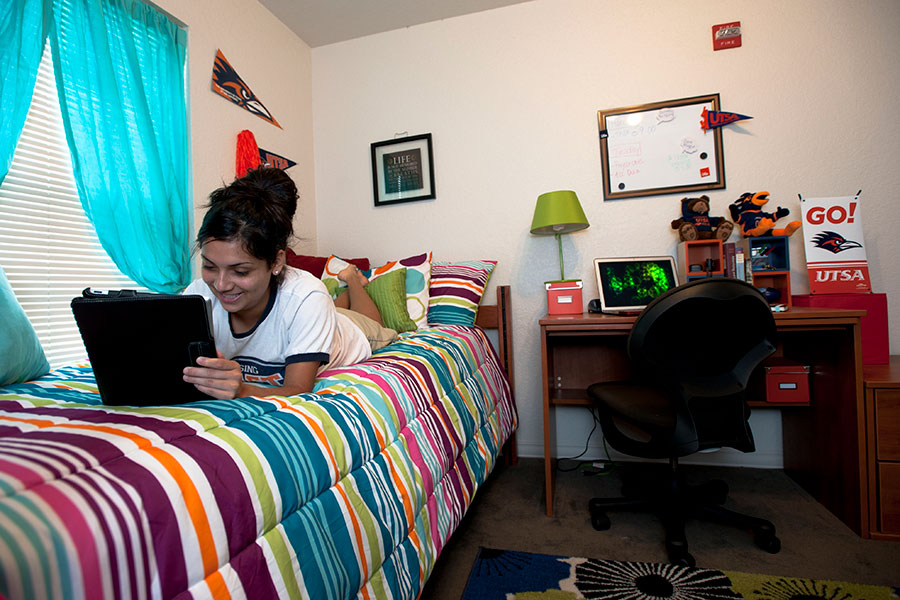 Fuel for Success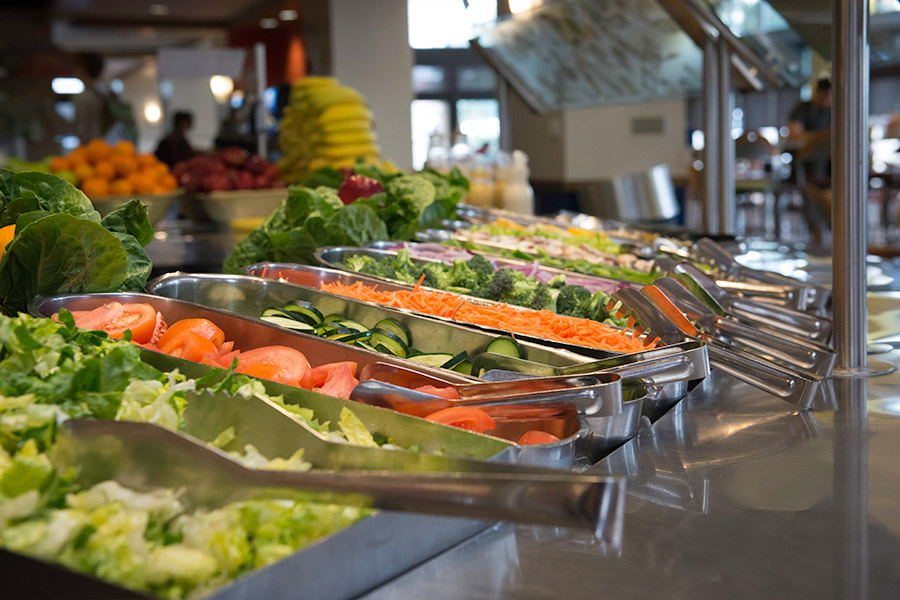 How Roadrunners Engage
UTSA offers many venues designed to enrich the Roadrunner experience. There are organizations perfect for social interaction, cultural engagement, service to the community and career enhancement. Whatever the student's desire, there is a place to grow at UTSA.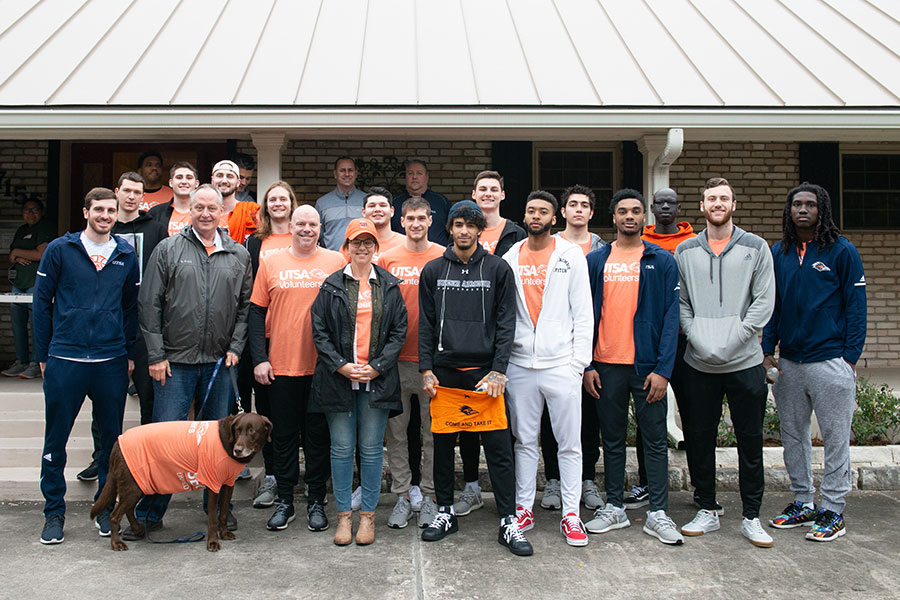 Get Involved
With more than 400 student organizations on campus, students have plenty of opportunities to give back to the community, make friends and live the Rowdy life.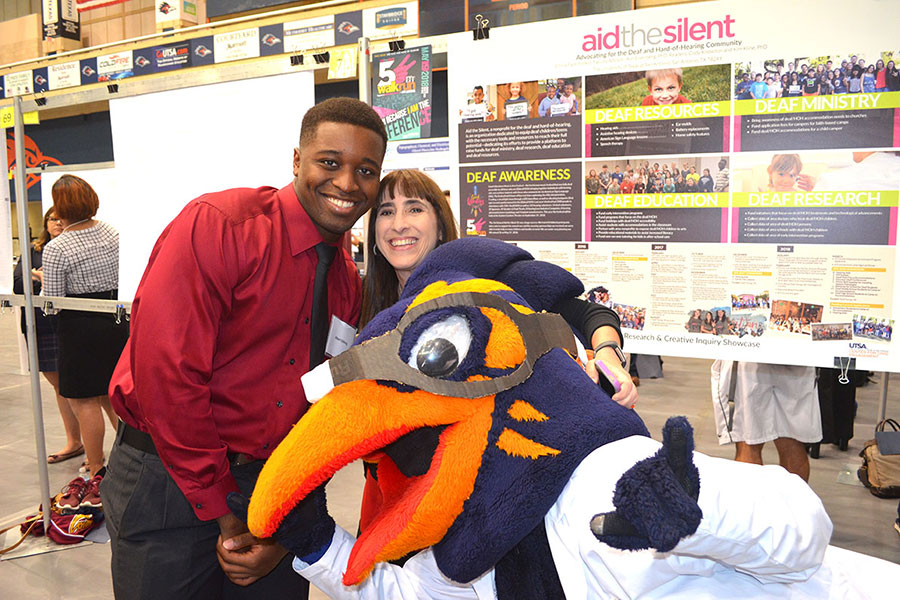 Be a Leader
UTSA has trained more than 126,000 leaders for the workforce. Participation as a student leader on campus is one of the best ways to prepare for a successful future.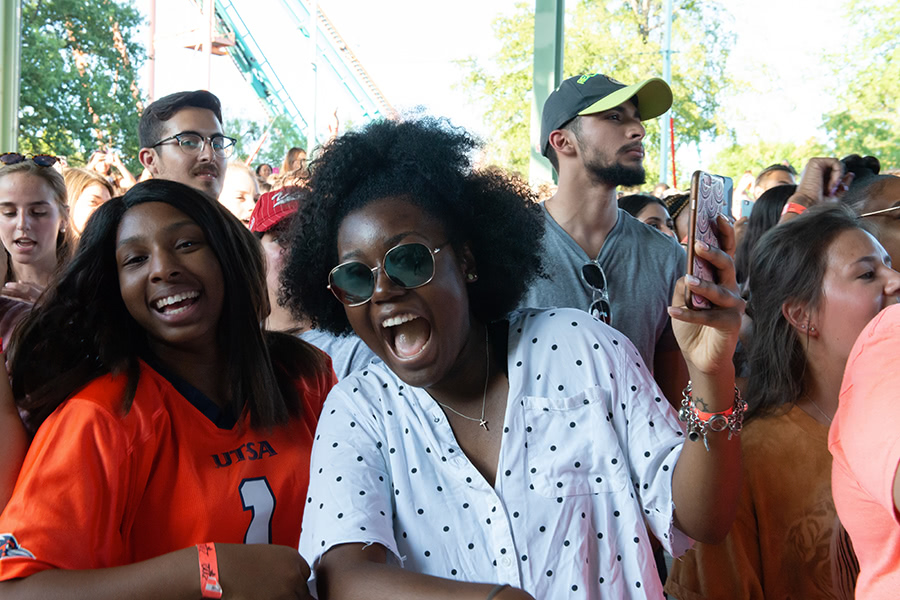 Engage with Others
Students utilize the UTSA Student Union for social, recreational, cultural and educational activities. Join this inviting and inclusive environment to exchange ideas, build relationships and make memories.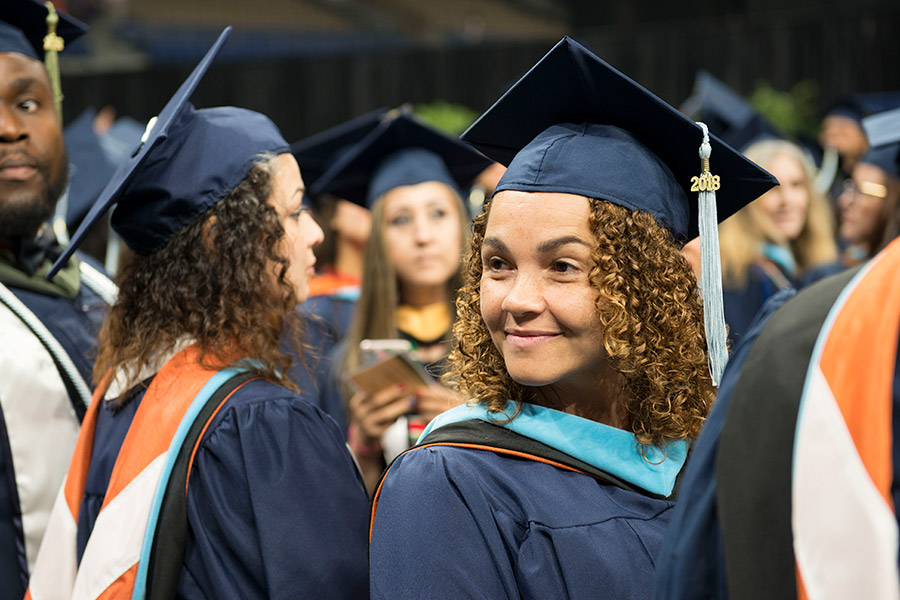 Rowdy Traditions
UTSA is home to more than 100 unique traditions and is creating new ones every year. Join us in the special celebrations that make the UTSA family uniquely Roadrunners.
Stay Active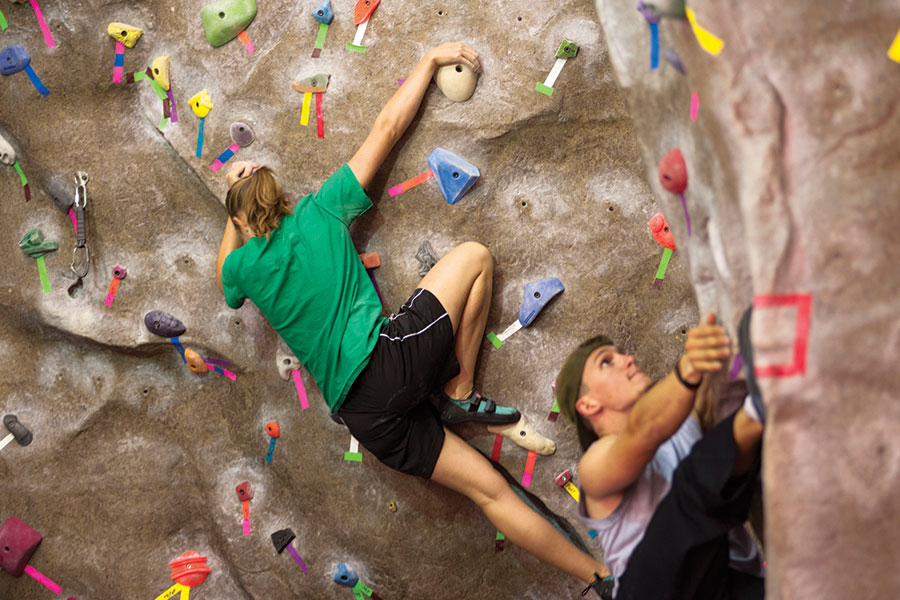 Top 50 Things to do in San Antonio
Roadrunners have many opportunities to experience one of the most vibrant, multi-cultural, and fastest growing cities in the country. According to early results from the 2020 Census as reported in the San Antonio Express-News, San Antonio ranks second nationally in the increase of population in a single year. This means there are many traditional and new opportunities for UTSA students with experiential learning, as well as, entertainment. Here are 50 things, students will not want to miss out on while living in San Antonio!
A Roadrunner Bucket List: 50 things to do in San Antonio
Begin here: A selfie in front of the Alamo to show you remembered the Alamo.
Hike to the top of Eisenhower Park and view the downtown skyline.
Don your silver and black and attend at least one San Antonio Spurs game.
Catch football fever at UTSA Roadrunner games in the Alamodome.
Try the three-pound cinnamon roll at Lulu's Bakery and Cafe.
Take a GO RIO River Cruise downtown with a group.
Get your boots on and check out the San Antonio Rodeo
Visit the must-see Hotel Emma. Cool off in the water pad, eat French macarons at Bakery Lorraine, visit the unique retailers at the Pearl, or picnic on the green. Weekends feature locally grown foods in the Farmer's Market. All at the Pearl
Watch the bats fly and experience the booths at Bat Loco downtown.
Shop 'til you drop at the Shops of La Cantera and the Rim.