Recent COVID Developments
July 30, 2021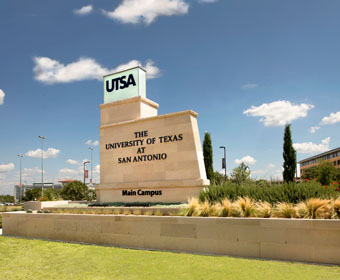 Roadrunner Faculty and Staff,  
As you know, we are in the midst of a surge in the COVID-19 Delta variant across much of our nation, including here in San Antonio. The new guidance from the CDC and efforts by the City and County to advocate for masking and vaccinations have many of us thinking about what life will look like in the weeks ahead with our new academic year on the horizon. Your health and well-being are paramount and we want to share our current thoughts about this development.  
We are closely monitoring the pandemic situation and communicate daily with our Public Health Task Force Expert Advisory Group, our colleagues at UT Health San Antonio, our colleagues at UT System, and relevant state and federal agencies. We, along with our colleagues at UT Health San Antonio, rely on pandemic models like the Institute for Health Metrics and Evaluation COVID projections for Texas. Data presently suggest this surge will continue through August and early September, but be smaller overall than prior surges last winter and fall. Most importantly, the model indicates the direct positive impacts of masking.  
We are extending the telecommuting agreements that have been in place over the summer until August 6th, and perhaps longer if conditions warrant. Those of you who have been working remotely and were planning to report in-person to work on Monday are still free to do so, but it is not required unless requested by your supervisor or department chair. Please continue to communicate with your supervisor/chair around fall work modality planning. Other than the extended telecommuting agreement, there are no additional changes to our current summer term operations. 
We continue to strongly urge all Roadrunners to get vaccinated and to wear masks while in indoor public campus spaces. On-campus COVID-19 testing, contact tracing, and confirmed case report tracking are continuing this summer and through the fall. 
Watch your inboxes for information on an upcoming town hall for faculty, staff and students where you can learn more about UTSA's preparations for the fall semester. In addition we encourage you to attend our August 12th community conversation on Variants and Vaccines: Separating Fact from Fiction – this event is free and open to all, so please share widely with your family and friends.  
We will update you periodically as we approach the start of the semester, knowing that this situation is fluid. In the meantime, please be extra vigilant about practicing hand hygiene, masking up, and monitoring your own health.  
Most importantly, stay home if you are sick.  
In the face of these continuing challenges, we recognize all that you continue do for our students and are grateful. 
With appreciation, 
Taylor Eighmy
President
Kimberly Andrews Espy
Provost and Senior Vice President for Academic Affairs

Veronica Salazar Mendez
Chief Financial Officer and Senior Vice President for Business Affairs