National Police Week Recognition
May 18, 2022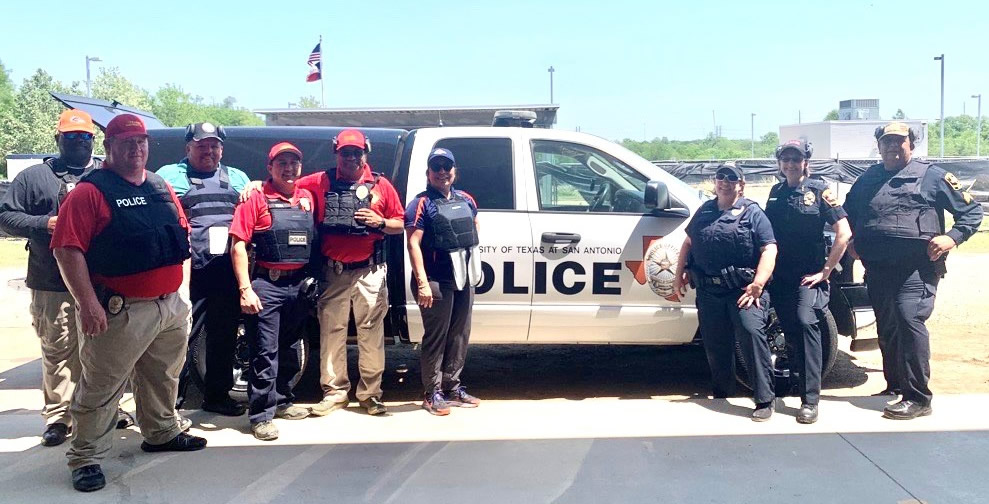 National Police Weekis an opportunity to recognize the dedicated officers that serve in the UTSA Police Department (UTSAPD). This important event occurs every May. We are fortunate at UTSA to have a strong team of officers committed to keeping our campus community safe and focused on the wellbeing of our students.
This week is also a time when we remember officers who lost their lives in the line of duty. May 15 is National Peace Officers Memorial Day, and our thoughts are with the families and loved ones of these officers as their names are added to the National Law Enforcement Officers Memorial in Washington, D.C.
As I take time to reflect on National Police Week, I think of the many inspiring efforts and programs led by our UTSAPD officers that provide meaningful contributions to the Roadrunner community. I recently had the privilege of joining Chief Stephanie Schoenborn for RITE training at UTSA, focused on racial equity and emotional intelligence. Additionally, I am proud of the on-going partnerships between UTSAPD and the UTSA Department of Counseling, aimed at providing officers with training on how to respond to individuals in crisis.
From providing free bike locks and bike storage for students, to hosting essential item and food drives for the Whataburger Resource Room, our officers are deeply committed to supporting our community. This week we recognize their tremendous dedication and say thank you for the meaningful service they provide. Thank you, officers!