BA Connect Newsletter - October 2022
October 1, 2022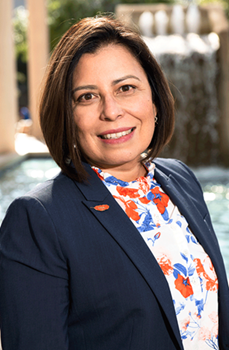 Veronica Salazar
Chief Financial Officer and Senior Vice President for Business Affairs
Dear Business Affairs Familia,
Thank you to everyone who participated in the State Employee Charitable Campaign (SECC) last month. We exceeded our 2021 participation levels and had over 150 employees contribute! I am so grateful to our entire team for making such a significant impact here at UTSA and in the San Antonio community.
October is a busy month, with many exciting opportunities to connect. As a reminder, our awards and recognition program has officially kicked off. Nominations are now open and I encourage you to highlight exemplary service of your colleagues. In addition, we continue to celebrate Hispanic Heritage Month through October 15 and there are many exciting events coming up at UTSA. I encourage you to join in celebrating the histories, cultures and contributions of the Hispanic community.
I hope you will join me in October for a Town Hall to share updates on the Campus Climate efforts at UTSA. This will be an excellent opportunity to hear from President Eighmy, Dr. Espy and myself on the progress we have made since last year. More details will be sent via email in the coming weeks.
Football season continues throughout October, with our Homecoming Game on the horizon. Please join in supporting our student athletes and celebrating our Homecoming traditions from October 16 through October 22.
Sincerely,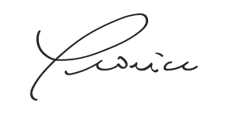 ---

Hispanic Heritage Month Continues Through
October 15
Join UTSA in celebrating Hispanic Heritage Month through October 15. UTSA will showcase community leaders, faculty, staff and students around significant themes in Hispanic culture. Roadrunners will celebrate Hispanic Heritage Month with this guiding theme: "Unidos: Building a Stronger UTSA." Visit the Hispanic Heritage Month website to explore upcoming events.
---

UTSA Named a Top Employer in Texas by Forbes
UTSA has been named a top employer in Texas, reaffirming our ongoing commitment to excellence in the workplace. The university landed in the No. 5 spot out of 100 employers in Texas on Forbes' America's Best-in-State Employers list, which was produced in partnership with Statista. Learn more about this excellent recognition on UTSA Today or celebrate by displaying a Forbes virtual background on Teams or Zoom.
---

Join Public Safety for National Night Out
The UTSA Police Department invites the campus community and the public to this year's National Night Out (NNO) celebration. The main event takes place on Tuesday, Oct. 4, 6-8 p.m., in the Student Union Paseo on the Main Campus. Activities include an impaired driving simulator, music, games and door prizes. NNO was established in 1984 to increase awareness of police programs within the community. Since then, more than 16,000 communities participate nationwide. Texas traditionally holds NNO on the first Tuesday of October.
---

Homecoming Window Wars
Show your colleagues what UTSA Spirit, Pride and Tradition look like! Participate in this year's Homecoming Window Wars by decorating your physical or virtual office space. Your department can sign up through RowdyLink, and all decorations must be complete and photographed by Wednesday, Oct. 19. Submit two photos of your decorated window or Team meeting by the deadline. Judging takes place Oct. 20 and will be based on overall spirit, originality and artistic quality. Winners will be announced on Oct. 21 at BestFest – good luck!
---

On-Campus COVID-19 Vaccine Clinic
Recovery Operations is hosting an on-campus COVID-19 vaccine clinic from 9 a.m. to 4 p.m. on Thursday, October 13 in the Student Union Denman Ballroom (SU 2.01.28). Novavax vaccines as well as bivalent Pfizer vaccines and boosters will be available. All are welcome to attend, and no appointment is necessary. Vaccine availability is first come, first served and while supplies last.
---

Wellness Tip of the Month
Did you know that UTSA's Main Campus has eight walking trails you can access at any time? Rowdy New U wants to help you discover the power of walking using these trails. Join the Rowdy New U team every Tuesday and Thursday on the Green Trail from 9–9:30 a.m. Meet in front of the North Paseo Building at 8:50 a.m. Participating employees will earn one Wellness Ticket. Remember, a 30-minute walk can improve your mood, heart health and more. See you there!  
---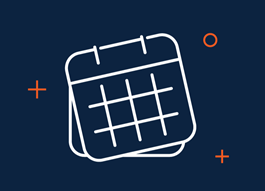 Calendar
---