Join Leadership and Volunteer Services along with several other areas of UTSA and develop leadership skills.
What is the LeaderU?
Fall Semester
During the fall semester Leader U is an in-person conference for student change-makers, LeaderU delivers high-impact content from leadership experts and building community through peer-to-peer conversations. 
The conference features an opening session, two rounds of concurrent breakout presentations, a keynote address, and a closing reflection. Participants will better understand themselves as leaders, gain skills to work more effectively within diverse teams and create action plans aligned with their sense of purpose.
 Spring Semester
During the spring semester LeaderU is an in-person activity day filled will leadership activities, team building challenges and community service.
The day is facilitated by staff around campus and students are broken up into smaller groups to complete the leadership activities. The day will conclude with a reflection and dinner as a larger group.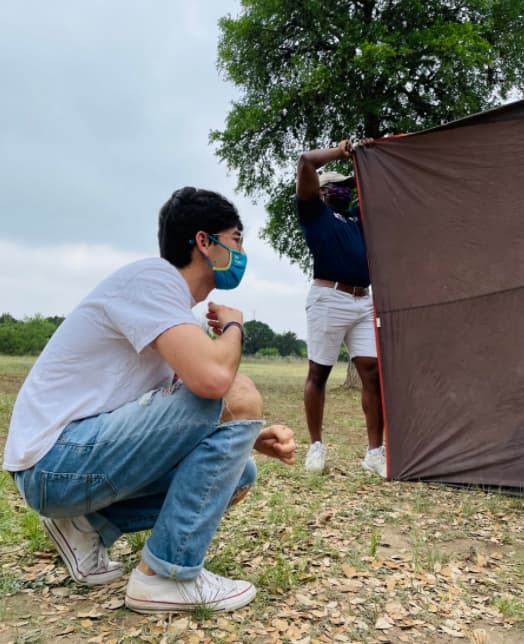 ---
Who can Participate?
Spring 2022 LeaderU
March 25, 2022
LeaderU has opportunities for the entire UTSA community to participate. 
All undergraduate and graduate students at UTSA are able to attend the LeaderU Conference and Challenge Day.
Faculty and Staff are encouraged to participate by facilitating a workshop presentation and activities.
Interested students are also eligible to present. 
---

LeaderU Challenge Day 2022
The Spring iteration delivers a fun and engaging collaborative outdoor teambuilding and service project experience. 
Reserve your spot today to get a limited edition t-shirt!
---
Faculty Involvement
The LeaderU Conference can be incorporated into fall course plans. Where leadership development has bearing on a course, consider incentivizing attendance and following up with in-class reflection discussion.
Encourage students to act quickly on the limited capacity seating.
Student Organizations
Student organization advisors and student executive officers are encouraged to identify ways to leverage the benefits of LeaderU attendance for growing your organizational capacity through information sharing and implementation.
Promotional Materials
Leadership and Volunteer Services will continue to provide more information, including promotional materials that can be shared with students.