Community Partner Resources
Community Partner Highlight
UTSA Facilities

 
The Facilities team at UTSA is no stranger to hosting service projects in partnership with Leadership and Volunteer Services. Last year, the UTSA Facilities team hosted projects for Roadrunner Days Service Projects, Roadrunners Give Back during Homecoming Week and Day of Service totaling over 115 volunteers! We were excited to announce the UTSA Facilities Team as our 2022 Community Partner of the Year at our Leadership and Volunteer Services Banquet this past May.  
The Facilities Team and American Building Maintenance have always gone above and beyond to educate our volunteers on why certain projects are taking place and how their assistance will affect campus. Projects have included plant installation, window washing, and flower planting at UTSA Main Campus as well as the Downtown Campus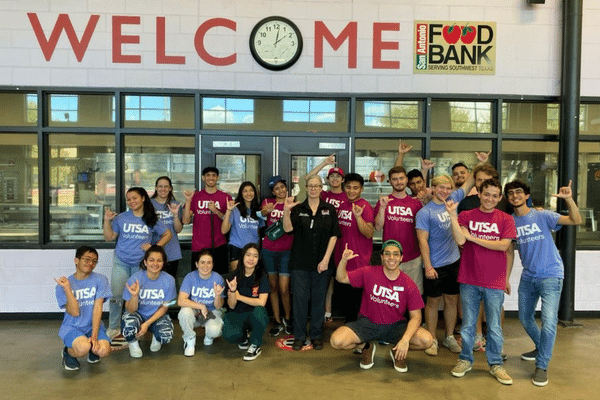 Assistant Director of Leadership and Volunteer Services, Victoria Rodriguez shares, "I absolutely love working with our facilities and ABM team! From scheduling the projects, to actually seeing the projects come to life, the Facilities and ABM staff are always so friendly to our students. Several students have mentioned that they enjoy running in to different Facilities staff on campus and stopping to say hi or giving a wave. To me, that is a rewarding part – being able to see how these programs and people impact our students and their experience."  
To keep up with their work around campus, make sure to follow @utsa_facilities on Instagram.   
---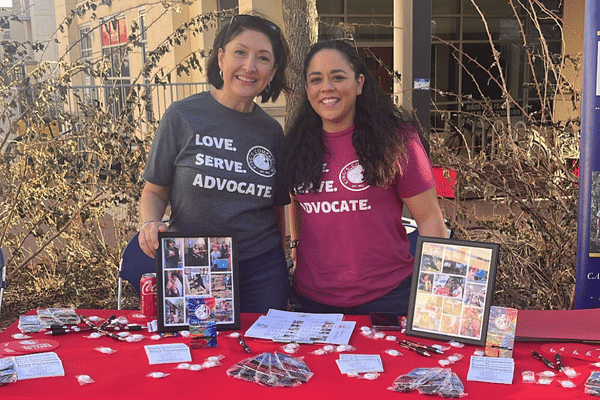 Get Involved Fairs
Community Partners are invited to UTSA to inform our students, faculty, and staff about volunteer opportunities available to them in the community. The Get Involved Fair happens in the Fall and Spring semesters.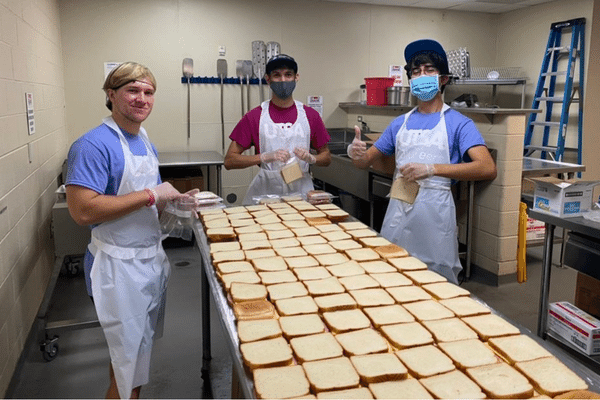 Volunteer Requests
We serve community organizations throughout the San Antonio area by meeting volunteer needs, hosting donation drives, and sharing resources and information. Community Partners can send their requests for volunteers to lvs@utsa.edu.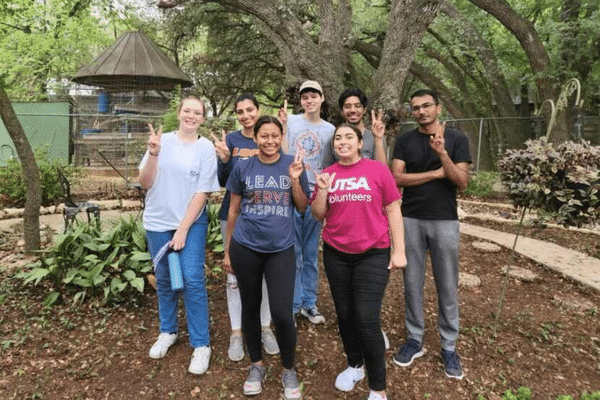 UTSA Engaged
UTSA Engaged is an online portal used by GivePulse that allows UTSA students, faculty, staff and campus organizations to record their service hours, find service opportunities and connect with various non-profit and community organizations For more info, login tutorial and more please visit https://cce.utsa.edu/utsa-engaged  
Community partners can share upcoming service opportunities through GivePulse as well as be an official partner for service learning courses. To learn more: https://cce.utsa.edu/apply/