Community Partner Resources
Chef Lorris Gibson -- St. Vinny's Bistro
Since 1974, the Society of St. Vincent de Paul, Southwest Texas Council has addressed the plight of the homeless who live on the streets of San Antonio and the working poor of San Antonio. Originally located at the SAMM Shelter, we moved our operation to the Courtyard at the Haven for Hope campus. 
Chef Lorris Gibson has been employed with St. Vincent De Paul for 6 years, and has the privilege of leading a wonderful team at St. Vinny's Bistro located in the Courtyard of Haven for Hope for the last 5 ½ years. Currently the Bistro is providing over 40,000 meals a month to brothers and sisters in the Courtyard, 365 days a year, breakfast, lunch, and dinner, with love and compassion.  
Chef Gibson's work philosophy is that through hard work, faith, and dedication, anything is possible. He states that developing strong relationships is the foundation of everything he does. 
One of Chef Gibson's favorite quotes that inspires him is "give a man a fish, and you feed him for a day; teach a man to fish and feed him for a lifetime" Aside from being over all of the operations of the kitchen at St. Vinny's, he also takes pride in being able to mentor the brothers and sisters of the courtyard. 
Some of Chef Gibson's favorite accomplishments include receiving 2 patents for his work while working for Sony Semiconductor, making the President's list 3 consecutive semesters while attending college, and in 2006 as a young aspiring Sous Chef, he was able to help a kitchen in Arizona achieve their first gold medal. Chef Gibson mentions that above all, his biggest accomplishment is overcoming homelessness and alcoholism.
In his spare time, Chef Gibson enjoys spending time with his family and working on his business adventure Pops-G, fine foods. He has been a great community partner of UTSA VOICES for years and is always ready to lend a helping hand.  
Leadership and Volunteer Services is honored to work alongside Chef Gibson and St. Vinny's Bistro in such meaningful work! 
---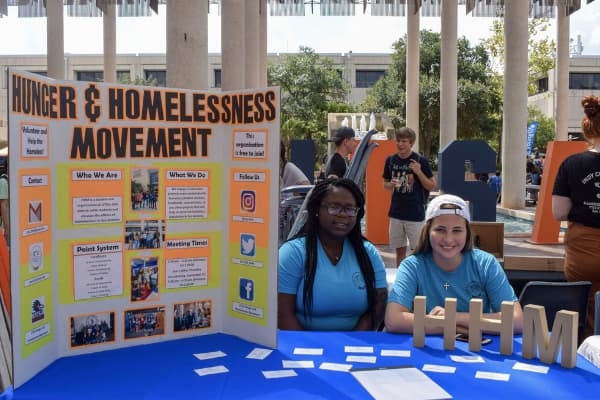 Get Involved Fairs
Community Partners are invited to UTSA to inform our students, faculty, and staff about volunteer opportunities available to them in the community. The Get Involved Fair happens in the Fall and Spring semesters. Deadline for the Fall 2021 Get Involved Fair Sign Up is August 13th.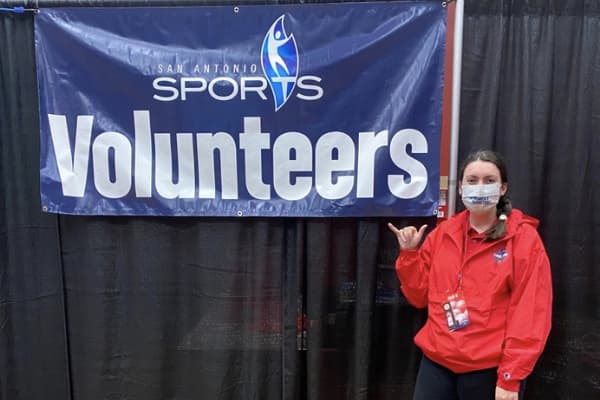 Volunteer Requests
We serve community organizations throughout the San Antonio area by meeting volunteer needs, hosting donation drives, and sharing resources and information. Community Partners can send their requests for volunteers to lvs@utsa.edu.
UTSA Engaged
UTSA Engaged is an online portal used by GivePulse that allows UTSA students, faculty, staff and campus organizations to record their service hours, find service opportunities and connect with various non-profit and community organizations For more info, login tutorial and more please visit https://cce.utsa.edu/utsa-engaged  
Community partners can share upcoming service opportunities through GivePulse as well as be an official partner for service learning courses. To learn more: https://cce.utsa.edu/apply/