Endowed Scholarship & Programs
The Sandra Cisneros "Service to Community" Endowed Scholarship
The Sandra Cisneros "Service to Community" Endowed Scholarship was created to honor an outstanding student for their time, effort, and personal commitment to volunteerism and enhancing civic life in their community. Applicants should also embody the true spirit of civic engagement and volunteerism.
2021 Scholarship Recipient - Destiny Chan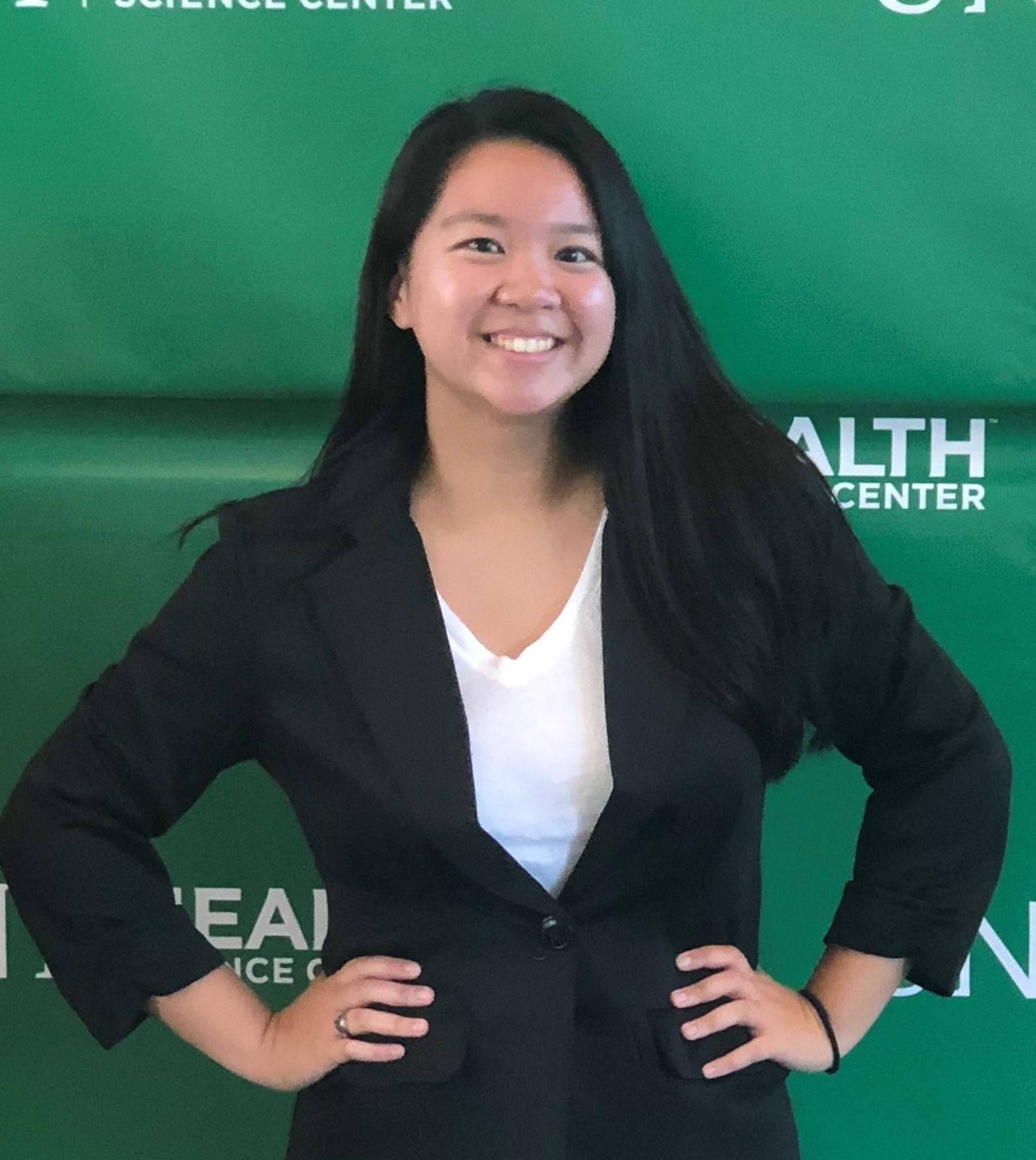 UTSA Leadership and Volunteer Services is excited to spotlight Destiny Chan as the 2021-2022 Sandra Cisneros "Service to the Community" Endowed Scholarship recipient.
Destiny is a Senior, Pubic Health major from Richardson, Texas. As a future health care provider, she strives to commit herself to helping the people. Volunteering is something that has always has a huge impact on her life and character over the years. She has volunteered her time to charity walks, local shelters, local food banks, and many other organizations. Her favorite organization she has had the honor to be a part of was Corazon Clinic. Corazon clinic is a local nonprofit clinic based in downtown San Antonio to help the homeless and underserved community get the health care they require. She has served for two years as the community service chair for Alpha Sigma Rho National Sorority Inc. at UTSA in which she has organized and led 30 members to help our community. She has also collaborated with the city of San Antonio, San Antonio Pets Alive organization, and Taking It To The Streets. In her time as community service chair, she has accrued over 1000 hours amongst the members that were well spent giving back to our very own community. She values and understands the importance of community service and plan on serving underserved communities when she becomes a Physician Assistant. 
"Volunteering truly humbles a person and knowing that the small amount of work that you did in the few hours could change a life or make someone's day changes your perspective on life." – Destiny Chan
---
The Manny Longoria Endowment for Service Learning and Leadership Initiatives
UTSA alumnus Manny Longoria '97, a founding member of the Volunteer Organization Involving Community Education and Service (VOICES), has established the Longoria Endowment for Service Learning and Leadership Initiatives. The Manny Longoria Endowment for Service Learning and Leadership Initiatives is used to support the activities of Service Learning and Leadership Initiatives program. Leadership & Volunteer Services coordinates the alternative break program which is an experiential opportunity for UTSA students, staff, and faculty to explore a social issue in the community through education, direct service, and reflection. This opportunity builds upon leadership skills, fosters individual growth and promotes a deeper sense of global awareness. This year funds were used for travel expenses and meals in the Alternative Break Program to New Orleans, Louisiana, Dallas, Texas and Puerto Rico.
In total we had 42 students and 7 staff members attend the varied experiences. Each trip brought varied experiences to student participant and trip leaders. To share their learning and get a sense of their trip we have share some quotes from 3 participants.
San Antonio Food Bank Distribution Site
San Antonio - Food Insecurity
"Being a part of the Food Insecurity Experience taught me how important it is to play a role in our local community and to give back to those in need. Even with the storm, we all rallied together and did what we could to make sure that no person or family was food insecure. By working at our local food bank, helping our neighbors, and giving out food at the main campus. I believe that if we continue to unite this way, then no person or family will have to fear the thought of being food insecure, and that we can finally eradicate this issue once and for all." Enrique R.
San Antonio - Youth Homelessness and Development
"UTSA's AB Youth Homelessness and Development allowed me the opportunity to deeply understand and aid the individuals experiencing homelessness in our city through research, discussion, reflection and action. Because of this, I have a deeper sense of directly and indirectly impacting my community through service and beyond. I also feel more aware of myself and abilities to work on becoming an active citizen and it's all due to this wonderful program and its trip leaders! Not only do you grow individually and learn about the social issue at hand, but you meet incredible and passionate people that you connect with like no other and make that impact together!" Galilea B.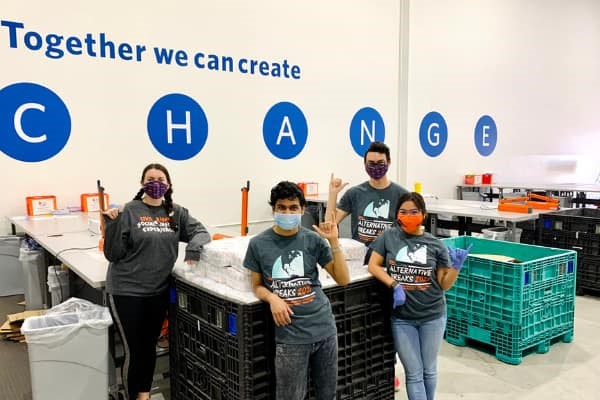 Texas Diaper Bank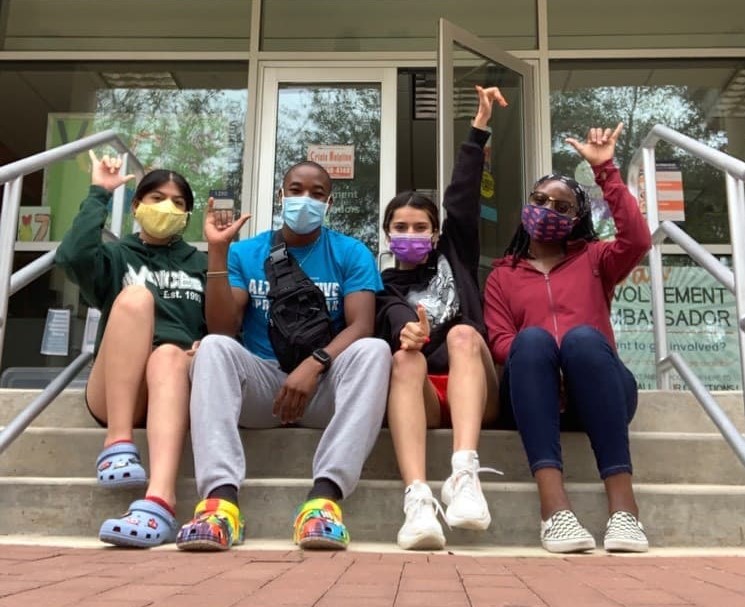 Racial Justice Educational Session
San Antonio - Racial Justice
"The Alternative Break Program was an amazing experience that challenged my relationship with the community and allowed me to grow from a volunteer to conscientious citizen, while also learning more about social issues that are pervasive in our community" Mallika K.
Experiential volunteer opportunities serve as a catalyst for students to become global citizens through the program. Community service empowers and challenges students to understand their relationship within the global community through education, reflection, and service. These experiences build leadership skills for the student trip leaders and for participants through planning, active involvement, reflection, and evaluation of the program. Alternative Break experiences challenge students to critically think, react to problems faced by members of the community, and offers an opportunity explore the culture of their host city that week.