BA Connect Newsletter - April 2023
April 3, 2023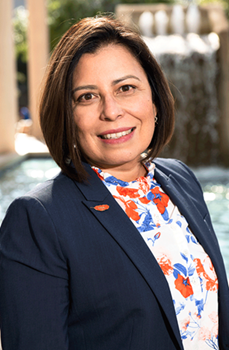 Veronica Salazar
Chief Financial Officer and Senior Vice President for Business Affairs
Dear Business Affairs Familia,
In recent weeks I have enjoyed seeing many of you at the Strategic Plan Listening Sessions, the Staff Senate Rowdy Games and UTSA Day of Service. I am excited to see so many team members from Business Affairs sharing their voices and getting involved in events on campus and in our community!
Coming up in April we have more opportunities to connect and celebrate. Fiesta kicks off on April 10 with UTSA hosting Dia en la Sombrilla on April 21 and the Fiesta Arts Fair on April 22 and 23 at our Southwest Campus. The following week, all are invited to join the University Excellence Awards taking place in person on Tuesday, April 25. Congratulations to the Business Affairs team members who were nominated for an award!
Looking ahead to May, I hope you will save the date for the Business Affairs Employee Forum coming up on Friday, May 19. I look forward to these opportunities to connect with our division and colleagues across campus!
Sincerely,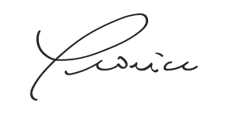 Veronica Salazar 
Chief Financial Officer and
Senior Vice President for Business Affairs

University Excellence Awards
This year, the University Excellence Awards ceremony will be in person on Tuesday, April 25 at 9:30 a.m. in the H-E-B Student Union Ballroom, with an option to watch via livestream. These awards celebrate the achievements of Roadrunner faculty and staff, ranging from exceptional teaching and innovative research, to exemplary team spirit and impactful advocacy. Faculty and staff celebrating milestone years of service will also be honored. We hope to see you there as we cheer for our Business Affairs colleagues!


Save the Date: Business Affairs Employee Forum
Save the date for the annual Business Affairs Employee Forum. This event is a meaningful opportunity to gather, reflect on our successes and prepare for the academic year ahead. This year, the forum will take place on Friday, May 19 from 10:30 a.m. – noon. Save the date for this special opportunity to connect with colleagues and participate in fun activities. More details, including an RSVP and calendar invitation will be sent soon.


Fiesta Parking Information
Campus Services is pleased to offer Fiesta parking at the Downtown and Southwest Campuses. If you have a valid UTSA parking permit, you can park as usual where your permit allows. Campus Services monitors the Downtown Campus Garage, Monterey Lot and Durango Lot to ensure permit holders can park. Guests without a valid UTSA parking permit can park for a fee (up to $25) in select Downtown Campus lots April 20-30, and in select Southwest Campus lots for designated events. View details on our website. ¡Viva Fiesta!


Roadunner Walk and Commencement
Save the date for this year's Roadrunner Walk, coming up next month on May 18! During Roadrunner Walk, graduates walk along the Paseo while being celebrating by the UTSA community, friends and family members. Stay tuned for more information closer to the event! Additionally, we encourage you to volunteer to participate in commencement ceremonies! There are multiple options available to provide important support services during the May 20th ceremonies at the Main Campus or the Alamodome. Learn more or sign up on RowdyLink.

Explore April MyTraining Courses
Discover MyTraining courses available to you this month as you work to reach your professional and personal goals. People Excellence offers such courses as "Business Etiquette and Professional Boundaries," "Strengthening the Team" and "Thinking for Success," as well as several leadership foundation courses. For a complete list of upcoming courses, read more on the People Excellence website.


Free COVID-19 At-Home Test Kits Available
Students, faculty and staff can pick up free COVID-19 at-home test kits on Wednesday, April 12 at the Student Union. Test kits will be available starting at 10 a.m. Supplies are limited, and availability is first come, first served. To get yours, stop by the Recovery Operations table in front of the Rowdy Campus Store.


Spring Forward Team Challenge
In the Fall Into Fitness Challenge, UTSA employees logged 4 million steps and took first place! Keep the trophy on campus by signing up for the UT Living Well Spring Forward Team Challenge. Participate solo or as part of a team, and track your activity April 3-30 on the Limeade app. Contact UTSA Wellness for program questions or Limeade for mobile app support.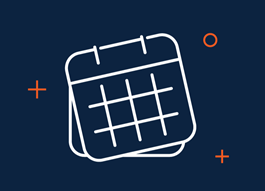 Calendar