Follow-up regarding sexual assault allegations
May 2, 2019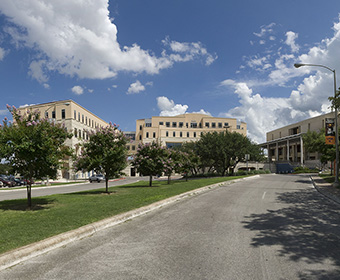 Dear Roadrunners,
We are writing this morning to follow up on our email to you yesterday to reiterate important information that we hope you will widely share with others in our Roadrunner community. The following messages bear repeating, given the seriousness of the matters at hand:
A zero-tolerance environment, one that is free from all forms of sexual violence, is our unequivocal, unwavering expectation. We are asking the entire Roadrunner community to join us in this stance.
 
We are asking survivors to report or share their experiences so we can help. This may be done through a number of different campus offices depending on the needs of the individual, with options for confidentiality and anonymity.
 
Anyone who has information about the most recent accusations is encouraged to come forward to our Equal Opportunity Services office. We are quickly moving forward with investigations into the accusations raised yesterday, and some related investigations were already underway. When and if there are new allegations, rest assured we will investigate them thoroughly and with a sense of urgency.
 
All individuals accused of sexual assault are innocent until proven responsible, and they are entitled to due process. Our policies and procedures are designed to support and protect the rights and privileges of the accused, just as they support and protect the rights and privileges of those bringing information forward.
 
There have been some questions regarding the legalities of the actions of the students displaying the names of the alleged perpetrators. All UTSA students have the right to exercise free speech according to the First Amendment and university policy. UTSA, as a state entity, may not intervene.
We are keenly aware that yesterday's events may have triggered conflicting emotions for survivors of sexual assault and their advocates, especially given this stressful time of the semester. Please remember that help is available. Staff in our Student Advocacy, Violence Prevention and Empowerment and Counseling Services offices are prepared to assist students who need additional support, and faculty/staff are encouraged to take advantage of our Employee Assistance Program.
The Roadrunner community is strong and resilient. We implore you to access and utilize the university's resources to seek support and share information. Trusting in UTSA's processes and the many staff members who are committed to ensuring the health and wellbeing of our students is the surest way to cultivate a zero-tolerance environment. 
With appreciation, 
 
Taylor Eighmy
President
LT Robinson
Interim Dean of Students