We are glad that you are a part the UTSA community! Our staff is committed to assisting you in having a successful college experience. The choices you make here will shape your readiness for the world you will face upon graduation, and we want to help you get the most out of your time as a student.
We encourage you to fully explore opportunities for involvement, attend events, access services, engage in leadership opportunities and take advantage of the resources we have to assist you in reaching your goals. We invite you to take the time to see what our various departments have to offer. Our programs and services are dedicated to helping you find your path.  
Your favorite student services are ready to support you virtually. From virtual offices, live chats, to online and on-demand events - our team is ready to get you connected.

LT Robinson
Senior Vice Provost for Student Affairs and Dean of Students
dos@utsa.edu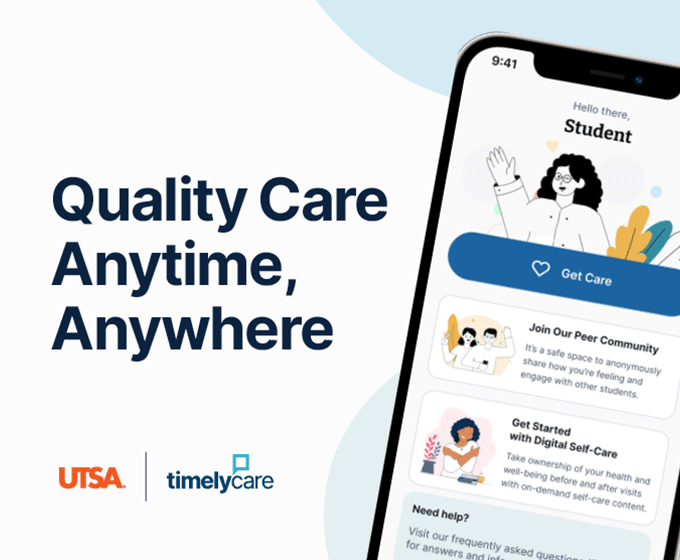 TimelyCare app Promotes Wellbeing
UTSA is launching a new program offering free, virtual mental health support to students. Administered through TimelyCare, a Texas-based provider of virtual health and wellbeing resources in higher education, the app provides students with 24/7 access support.
Resources