Wanda Boller Executive Director, Human Resources Business Partner
October 15, 2019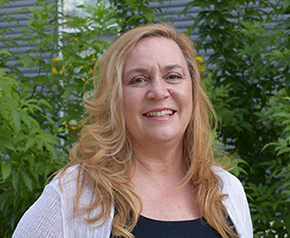 We are excited to announce Wanda Boller, as HR's new Executive Director, Human Resources Business Partner. 

Boller joined UTSA in 2015 as an HR Training & Development professional, and has been serving in an interim Executive Director capacity since August 2019. She has over 25 years of human resources experience in higher education, to include employee relations. As the Executive Director, HR Business Partner, Boller will lead the implementation of the new Human Resource's Business Partner model, that supports aligning HR with the University's strategic vision and destinations. In addition, she will serve as a strategic business partner, performing advanced work in the area of employee relations, performance management, change management and new HR programs and initiatives. 

She has a Bachelors in Business Administration - Human Resources Management, National University, San Diego, California, is a Certified Senior Professional in Human Resources (SPHR, SHRM-SCP) and Certified in Employee Relations Law, Institute for Applied Management and Law, Inc. (IAML)

Boller begins her new role on Monday, October 14th.