Financial Affairs Launches Redesigned Website
April 23, 2021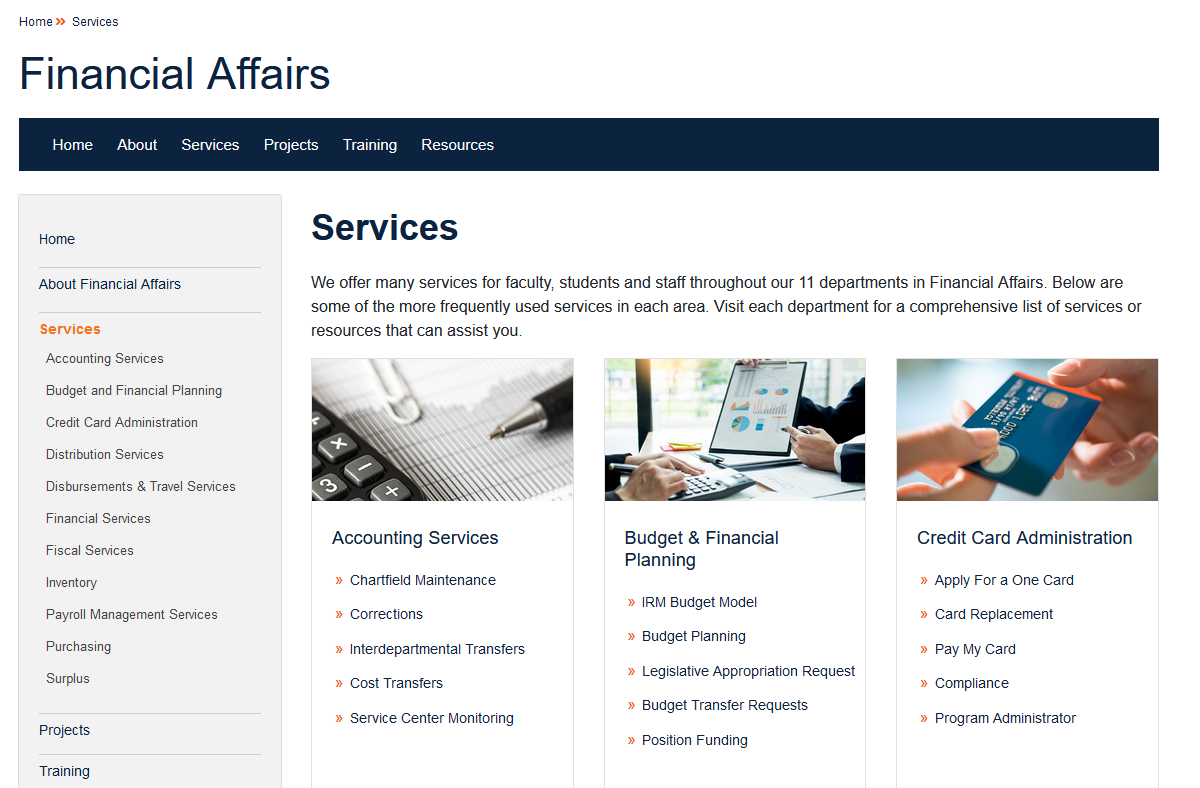 Financial Affairs is proud to announce their newly redesigned website, which provides a clean, modern look, and features user-friendly navigation and clear, streamlined content. The transformation impacts 12 Financial Affairs departments, and includes hundreds of web pages organized more concisely to guide users to the most relevant and commonly used information. 
"I am very excited about this upgrade," said Deputy Chief Financial Officer and Senior Associate Vice President Sheri Hardison. "It presents the guidance and tools our users need in a more modern, easy-to-use format. Our entire team and Business Affairs Strategic Communications worked hard on this project, and I am very appreciative of the effort and time spent." 
The web team conducted a deep dive in preparation for the website, including using web analytics to determine visitor activity, search engine optimization exercises to understand how users search for department services, and an examination of the most frequently asked questions subject matter experts receive on a regular basis. They also conducted a focus group to gain insight into the functionality of the site and the needs of their more frequent users.  
The foremost focus for the redesign was creating a positive user experience. To achieve that outcome, Financial Affairs worked with the Business Affairs Strategic Communications team to identify best practices for writing new content, developing the functionality of the site and aligning branding with the university's main website.