Game on! Time to Register for the Corporate Cup
March 4, 2022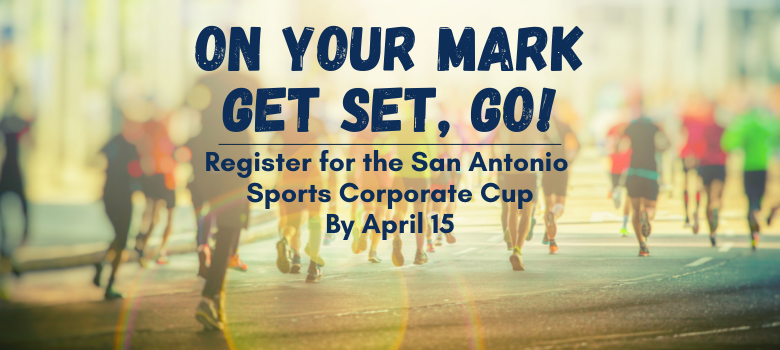 Get your Roadrunners game face ready for the 11th San Antonio Sports Corporate Cup! Last year was the first time UTSA placed in the top three for Division 1 – we brought home third place! – and we need your help again June 3-4 as we compete against San Antonio area companies and organizations.  
This is a fun opportunity for UTSA faculty and staff (at no cost to you) to experience team building and camaraderie while participating in some of our favorite challenges, including tug of war, hula hoop, tailgating, BBQ cook-off, charity events and more. This year, the 2022 Corporate Cup main event takes place primarily on Saturday, June 4, at the University of Incarnate Word.
Registration is now open and continues through April 15.
How Do I Register?
Register online: To verify employment, use your UTSA email when you register. All participants MUST use their UTSA Email to participate.
If you participated in last year's corporate cup your RunSignUp Account, use your username and password from last year. If you didn't participate, you must create an account.
Select your T-shirt size after registering.
Key Dates to Remember
January 1- May 15: Charity challenge open
March 1-April 15: Participant registration open
April 25: T-shirt design submission deadline
May 1-31: RBFCU T-shirt contest public voting period
May 7: 3M Health 5K run
May 31- June 2: Pickle Ball tournaments and team captain meetings (Chicken & Pickle)
June 3: University Health 3-on-3 basketball tournament (Mission Concepcion Sports Park)
June 4: UIW Corporate Cup 2022
Note that each event has specific registration requirements. Contact your Team Captain if you receive a "Full" registration message for a specific competition. This message would be due to the maximum number of employees registered for that event, or your team has reached the number of required gender specific registrants for that event.
A huge part of the San Antonio Sports Corporate Cup is giving back to the charities that sponsor this event. UTSA will earn points for every donation made over the next three months. Visit the Charity Challenge site for more details about the selected charities.
If you have questions about registering or the event, contact Rowdy New U or visit the San Antonio Sports site.