BA Connect Newsletter - August 2022
August 1, 2022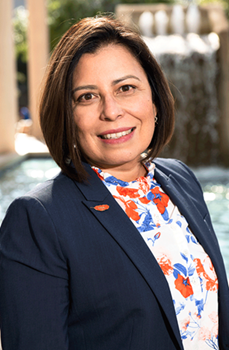 Veronica Salazar
Chief Financial Officer and Senior Vice President for Business Affairs
Dear Business Affairs Familia,
I hope to see you all on Friday for our Business Affairs Employee Forum! The Forum is a unique opportunity we take once a year to connect and share updates. Please plan to join us for updates, videos, activities and prizes.
In a few short weeks, we will welcome students to the start of the fall semester at UTSA. I know this will be a busy time for many areas in Business Affairs as you prepare to assist students – whether through parking and meal plans, facilities preparation, or other support services. Thank you for ensuring our Roadrunners have a successful start to a new semester!
Kicking off the fall semester always brings a wave of excitement. There is something special about seeing new Roadrunners on campus with big smiles and hope for their academic future. As I think towards the future of our division and institution, I share this excitement and hope. Thank you for being an important part of this journey. I hope you are energized to continue supporting our students! Go 'Runners!
Sincerely,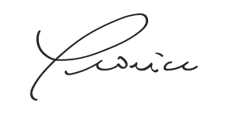 ---

Business Affairs Employee Forum
Join us for the Business Affairs Employee Forum on Friday, August 5, at 10 a.m. The Forum is offered once a year as a unique opportunity to connect with colleagues, hear updates from leadership and participate in fun activities – with a chance to win great prizes! Check your UTSA email for a calendar invite including the Zoom link.
---

Parking, Transportation and Dining
As you gear up for fall, be sure to explore all the options Campus Services has to offer. If you will be parking on campus, remember to purchase your 2022-23 parking permit on MyParking. For alternative transportation, check out VIA U-Pass, which offers free ridership on VIA buses for UTSA employees and free on-demand rides from VIA Link. Finally, don't forget that you can save time and money dining on campus with an Employee Dining Plan. Funds on your plan can be used at all campus dining locations—plus, enjoy 40% off the door rate at Roadrunner Café!
---

Roadrunner Days
Roadrunner Days immerses new and returning students in the culture, traditions, and values of UTSA. Business Affairs is hosting several events as part of Roadrunner Days, including Get to Know Campus Services, Roadrunner Safety Station and Coffee with a Cop. We encourage you to support students through these events and to participate in events open to the entire UTSA community, including supporting our athletic teams. Volunteering for Roadrunner Days and Howdy Rowdy Bash is a meaningful way to connect with students and give back to our campus community.
---

Staff self-evaluations—which are an important part of the annual performance management process—are due August 15. These self-evaluations present a significant opportunity to showcase your accomplishments. Employees can use the self-evaluation to document progress, development and achievements throughout the year. This is also an excellent opportunity to connect with your supervisor to walk through the annual performance management process. Explore more information and resources on the People Excellence website, including a full timeline, training and learning guides.  
---

Stay Up to Date
The Business Affairs monthly newsletters are designed to keep employees informed about important updates. Team members can stay up to date on news within the division throughout the month by reading BA News articles, viewing the Messages From Veronica blog, and following social media. Additionally, you are strongly encouraged to review the UTSA This Week email every Monday. This important communication includes campus-wide reminders, updates and more.
---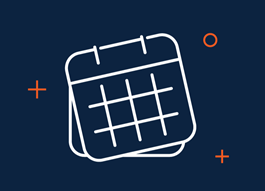 Calendar
---