UTSA and VIA Metropolitan Transit partner to provide free, unlimited bus service to current UTSA students and paid employees. The VIA U-Pass program offers cost savings and makes it easier for the campus community to leave vehicles at home, reducing traffic on campus roads and parking lots.
 
How do I ride?
To access your VIA U-Pass, download the VIA goMobile+ ticketing app and sign up with your UTSA preferred email address. To ride, simply open your U-Pass and show it to the operator when boarding the bus. No smartphone? Contact Campus Services for instruction.
If you previously used the original goMobile app, please download the new goMobile+ and create a new account. Your U-Pass is no longer available on the previous app. 
 
Let VIA bring you to campus
VIA travels throughout the greater San Antonio area and offers numerous bus stops and park-and-ride locations. View routes and start planning your trip.
Traveling between the Main and Downtown Campuses? VIA route 93 provides convenient and quick transportation.
 
Why ride VIA?
VIA is an eco-friendly alternative to driving your car to campus. Save time and money when you don't have to pay for parking, maintain a vehicle, or sit in traffic.
All VIA buses offer instant access to the Bexar BiblioTech e-library and free 4G LTE Wi-Fi. Spend more time reading, studying, checking e-mails, and staying connected. 
---
Click here to open a Zoom meeting.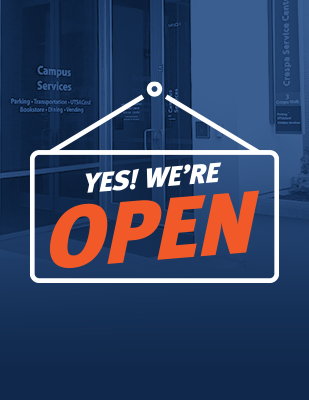 Visit our Main Campus location, Monday through Friday from 8 a.m. to 5 p.m. Learn more.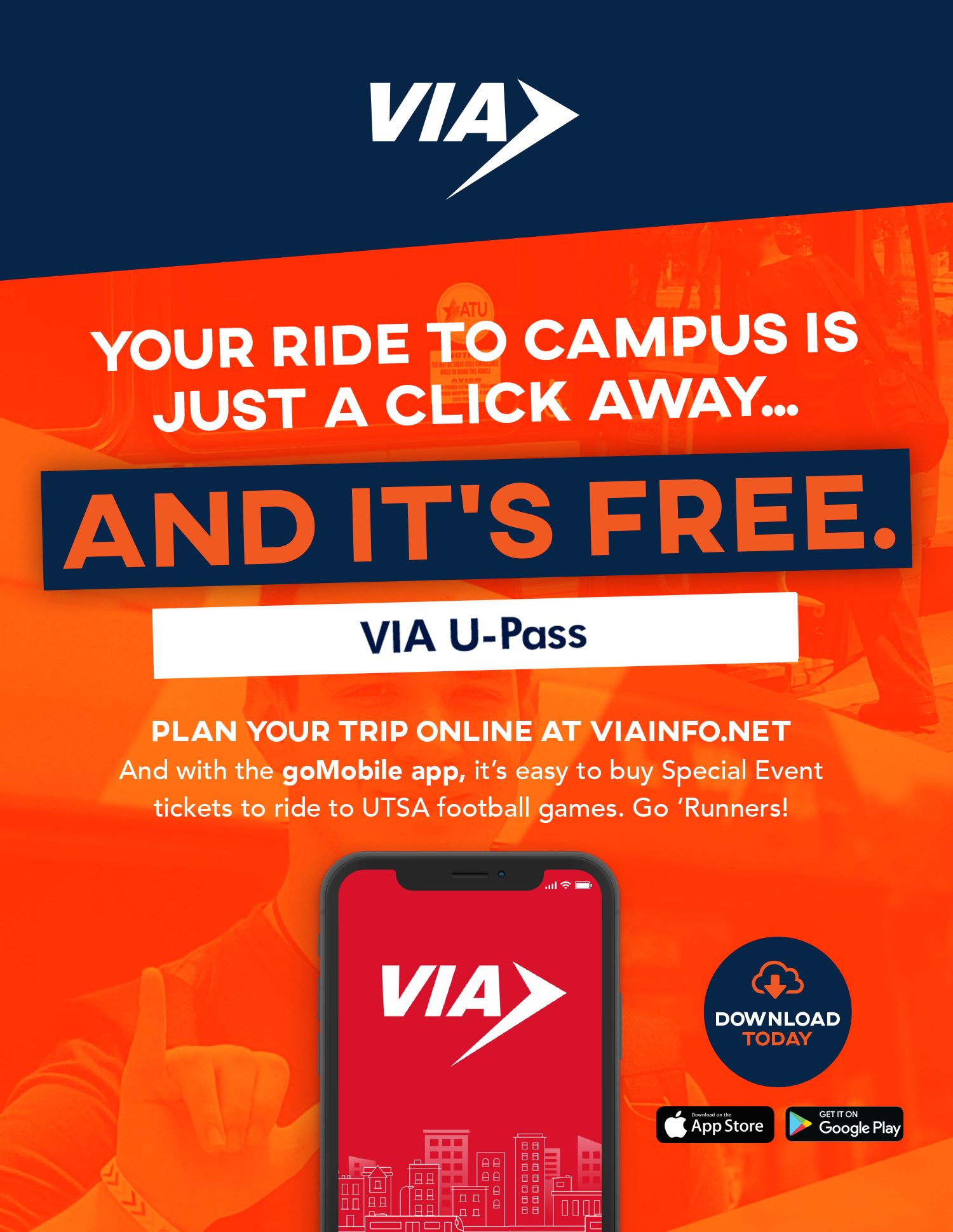 Current UTSA students and employees ride VIA for free. Learn more, then  watch how to use VIA U-Pass.