BA Connect Newsletter - June 2023
June 1, 2023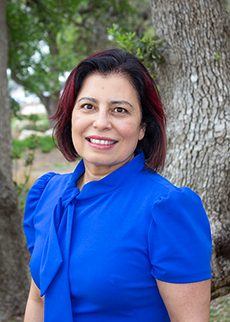 Veronica Salazar
Chief Financial Officer and Senior Vice President for Business Affairs
Dear Business Affairs,
Congratulations on a successful spring semester! I enjoyed seeing so many of you at the Employee Forum. I would like to offer a special appreciation to our employees who participated in our talent show – thank you for sharing your unique gifts with us!

As we reflect on the spring semester, I hope each of you will view our Points of Pride website. Here you will find highlights of employee and team accomplishments from the semester as well as special recognition for our spring graduates.

Looking forward to the summer, I encourage you to find time for well-deserved breaks, as your schedules allow. Your wellbeing is important, and the university has many resources available through UTSA Wellness. When we focus on our health, we collectively contribute to enhancing the wellbeing of our community while cultivating an inspiring and empowering workplace!
Sincerely,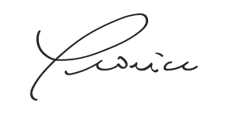 Veronica Salazar 
Chief Financial Officer and
Senior Vice President for Business Affairs
---

Get Ready for the San Antonio Corporate Cup
Cheer on your colleagues as they compete in a variety of fun activities in the Corporate Cup main event, taking place Saturday, June 3 from 8 a.m. to 1 p.m. at the University of the Incarnate Word. If you aren't competing and want to be part of the action, UTSA Wellness is seeking volunteers to assist with setup, check-in, event support and clean up. To volunteer, contact Wellness.
---

Take Part In MyTraining Courses This Summer
MyTraining has many exciting course offerings this summer! Explore options and choose sessions that support your professional and personal goals. Visit People Excellence to learn more about classes coming up in June and July, such as "Change Management," "Managing Remote and Hybrid Teams" and "Difficult Conversations for Leaders." Visit MyTraining to view other topics of interest. For questions, contact Talent Management. 
---

Welcome Our New Assistant Chief of Police
UTSA has selected Angel Lemmonds as the next assistant chief of police, effective July 1, 2023. Lemmonds joins UTSA after serving 10 years with the UT System Office of the Director of Police. In her new role as assistant chief of police, Lemmonds will be responsible for coordinating the strategic and operational objectives of the administration of the UTSAPD.
---

Reminder: Use Your Paid Time Off for Outstanding Performance
As a reminder, benefits-eligible staff were awarded up to 32 hours of paid time off for outstanding performance as part of this year's compensation strategies. These hours must be used by Thursday, Aug. 31. You are encouraged to use your hours to take a meaningful break from work to support a healthy and productive work/life balance. For questions, contact your supervisor or HR Business Partner.
---

New Streamlined COVID-19 Self-Reporting Process
The process to submit a COVID-19 self-report was recently updated, providing a streamlined experience for our Roadrunners. After submitting a self-report, you will receive an automated response with guidance on next steps and how to best protect your health. Additionally, faculty and staff who are made aware of a student or employee with a positive case no longer need to submit case referrals, but should continue to urge individuals to self-report. For questions, contact Recovery Operations.
---
Performance Management Year-End Evaluations
Mark your calendars—performance management year-end self-evaluations are due Aug. 9, and now is the time to take advantage of resources to prepare for the evaluation process. Visit People Excellence to learn more and access helpful learning guides and job aids. Also, be sure to check out summer performance management classes available through MyTraining. As a reminder, managers should confirm that their employees' evaluations are "open" in ePerformance. For questions or support, contact Talent Management.
---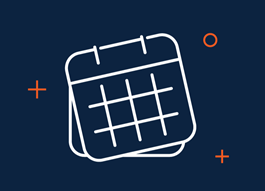 Calendar
---