UTSA Brings Home the Win for the Environment
May 10, 2019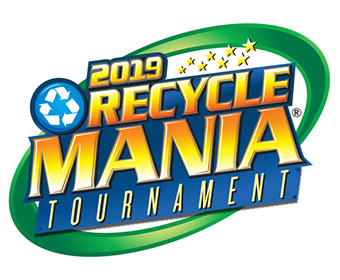 Recycling Runners Place First in Texas in International Competition
UTSA placed first among nine Texas universities participating in Recyclemania's waste diversion category. Recyclemania is an annual eight-week intercollegiate competition that started this year on February 3 and ended March 31. UTSA placed fourth out of the 160 colleges competing across North American to recycle more waste than is thrown away.
UTSA was able to end with a 74.9% recycling rate, which means that only 25.1% of the trash generated on campus was destined for the landfill. In the last 10 years, UTSA has placed in the top 20% annually in Recyclemania.   
The Environmental Health, Safety and Risk Management team in UTSA's Office of Public Safety has been the backbone of this competition, and this year the team had many helping hands. The Green Society at UTSA tabled at basketball and softball games. The Sustainable Youth in Action held a showcase and produced a short documentary.  UTSA's Business Affairs Office teamed up with UTSA's Intercollegiate Athletics to produce a public service announcement featuring Gio De Nicolao, a popular UTSA basketball player.
After receiving the highest ranking in UTSA's history, Environmental and Construction Safety Manager Richard Garza said, "This year was an exceptional year for UTSA's participation in Recyclemania."  He attributes this success to the ongoing awareness efforts and the strong support of and participation in recycling among faculty, staff and students.
Business Affairs thanks the EHSRM team along with the UTSA campus community who have been strong allies during this campaign. We are proud to contribute to these outstanding efforts to improve sustainability at UTSA.