Campus Services Brings Rowdy Spirit to UTSA Day
December 10, 2020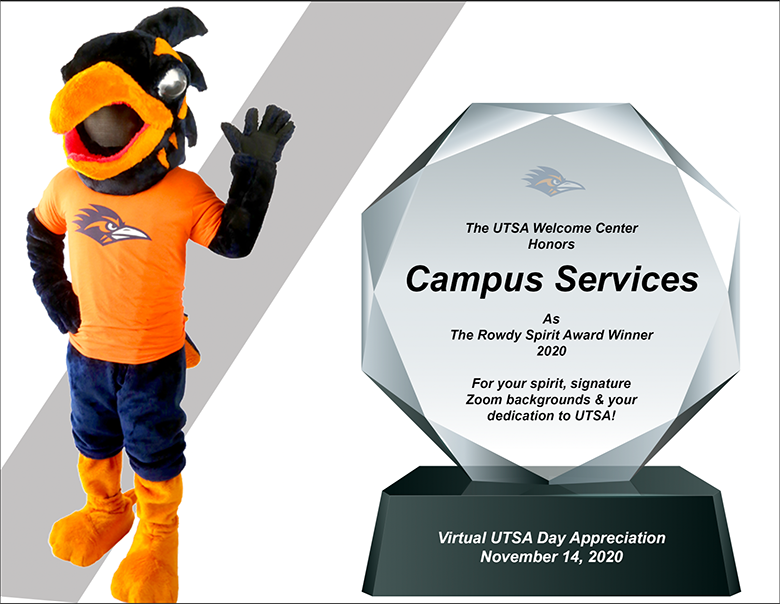 Campus Services was recently honored for their participation in the Nov. 14 virtual UTSA Day to welcome prospective Roadrunners and give them a glimpse into campus life. The virtual event allowed guests to experience the campus safely and remotely with access to the UTSA Guidebook app, which tracked presentation and information sessions throughout the day.
Campus Services joined other campus offices to introduce themselves to prospective students and their families. The Welcome Centers hosts UTSA Day several times a year, and offered up three awards: Roadrunner Impact, Top Runner and Rowdy Spirit. Campus Services received the Rowdy Spirit award for their engaging background images and overall performance. Their presentation received comments on its lively presentation and integration of audience interactions, all while providing pivotal information.
UTSA Day is an opportunity for future students to capture the essence of the university and its operations with presentations on academics and financial aid, information fairs by various campus offices and campus tours, as well as provide an opportunity to connect with staff and faculty. The Nov. 14 event brought in 598 students and 491 virtual attendees.