BA Connect Newsletter - March 2022
March 1, 2022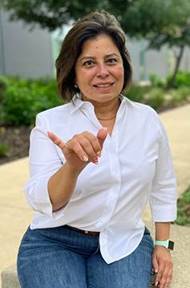 Veronica Salazar
Chief Financial Officer and Senior Vice President for Business Affairs
Dear Business Affairs Familia,
Over the coming months, I look forward to visiting with your teams to share updates on the next steps for Campus Climate focus groups, current projects in Business Affairs and strategic planning efforts. March also brings important celebrations and traditions including Women's History Month, International Women's Day and Employee Appreciation Day. l am excited to celebrate these occasions with you.

Business Affairs continues progress on many important projects, including the John Peace Library "heart of campus" project, transition services for the Southwest School of Art employees and Public Safety's upcoming Racial Intelligence Training & Engagement (RITE) training. As the semester continues, I encourage you to find time for your own wellbeing and self-care, as we discussed together during last month's Coffee Break.
Sincerely,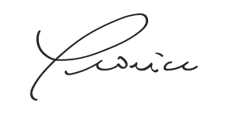 ---
Volunteer and Give Back
March brings many opportunities to join the university community's efforts to give back and get involved. Cardboard Kids is a city-wide public awareness campaign to raise awareness about child abuse. We encourage all areas within Business Affairs to participate in the campaign, coordinated by UTSA Leadership and Volunteer Services. Cardboard Kids are available for pick-up on the Main Campus from March 2-April 4th. Decorate them before the reveal day on Thursday, April 7.
UTSA Day of Service is coming up on Saturday, April 16. You can sign up now to volunteer for a project. We received feedback that employees would like to volunteer alongside colleagues in Business Affairs, so we encourage you to sign up for one of the following projects in order to serve together:
»  UTSA Whataburger Resource Room Restocking
»  Park Clean-Up with Councilman Manny Palaez
Participation in UTSA Day of Service is completely voluntary and employees are welcome to sign up for any project that interests them.
---

Activity and Recognition Survey—We Heard You!
Thank you to everyone who completed the Business Affairs Activity and Recognition Survey last month. We received a huge response and your feedback is important. We will use your responses to inform future events and activities for the division.
---

Professional Development
Are you looking for ways to boost your skillset and get involved in more professional development? Did you know that UTSA students, faculty and staff have access to LinkedIn Learning, an on-demand learning solution designed to help you gain new skills and training to advance your career, at no cost? Through LinkedIn Learning, users can access personalized learning plans and over 1,000 web-based trainings. Use this link and log in with your myUTSA ID and passphrase.
---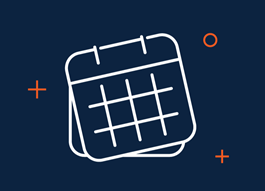 Calendar
---