BA Connect Newsletter - March 2023
March 3, 2023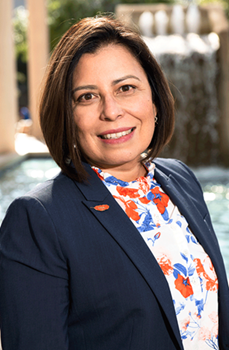 Veronica Salazar
Chief Financial Officer and Senior Vice President for Business Affairs
Dear Business Affairs Familia,
The month of March presents many opportunities for us to connect with one another! Please join Business Affairs leadership for Employee Appreciation Day this Friday, March 3. This event is a meaningful way for us to say "thank you" for the incredible work you do to support our division.
Later this month, I hope you will join Staff Senate at Rowdy Games on March 25. Employees also have the opportunity to sign-up for UTSA Day of Service, which takes place on April 1. This is a great chance to come together as volunteers to improve our community. These events are all optional for employees to join as your schedules allow, and I hope to connect with many of you there!
Throughout the month of March, we also celebrate Women's History Month! Follow the VPBA social media accounts on LinkedIn, Facebook and Twitter for updates as we celebrate women in leadership at UTSA.
Sincerely,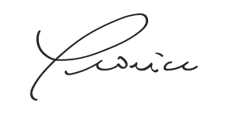 Veronica Salazar 
Chief Financial Officer and
Senior Vice President for Business Affairs
---

We Appreciate You!
Join us to celebrate Employee Appreciation Day on Friday, March 3 in the H-E-B Student Union Bexar Room (HSU 1.102). Stop by any time from 9-10:30 a.m. to enjoy breakfast tacos and hot coffee. Visit with your colleagues and celebrate accomplishments from throughout Business Affairs. Door prizes will be announced throughout the event, and all Business Affairs employees are invited to join. We look forward to seeing you there!
---

Rowdy Games
Get excited for Rowdy Games! Hosted by Staff Senate, this exciting event is a great opportunity to show off your athletic abilities and engage in some friendly competition with your colleagues. Join in activities such as basketball, walking, ping pong and more. Take a chance—and see if you can bring home the gold! Rowdy Games takes place Saturday, March 25 from 9 a.m. to noon in the Recreation and Wellness Center. For more information, visit the Staff Senate events web page.
---

Mid-Year Check In Continues Through March 31
This month, supervisors and employees should meet to review and document the progress of SMART goals and make any necessary adjustments. This is the final opportunity to revise goals before the evaluation phase begins. Visit the People Excellence website for resources, including upcoming training and how-to guides. Contact Talent Management for system questions or your HRBP for performance management process questions.
---
Explore MyTraining March Courses
MyTraining has many exciting course offerings this month! Explore options and choose sessions that support your professional and personal goals. Read more about upcoming classes, such as "Emotional Intelligence for Leaders" and "How to Live a Mentally Healthy Life in the 21st Century," on the Talent Management website. You can also search by category and topic in MyTraining for specific classes. For questions, contact Talent Management.
---
COVID-19 Vaccine Clinics
Recovery Operations is hosting an on-campus COVID-19 vaccine clinic from 9 a.m. to 4 p.m. on Wednesday, March 8 in the Bauerle Road Garage, room 1.102. Novavax vaccines as well as bivalent Pfizer boosters will be available. All are welcome to attend, and no appointment is necessary. Vaccine availability is first come, first served and while supplies last.
---

Nominate Your Colleagues
Nominating your colleagues for an award is a meaningful way to recognize their contributes to UTSA! Award nominations are available through Business Affairs and Staff Senate. Nominations for first quarter Business Affairs area awards are due by March 31! Take the time to nominate your colleagues and recognize the outstanding work happening on our teams. You can find nomination forms for each area on the Business Affairs Awards and Recognition web page. You can also nominate a staff member or team who deserve recognition through the UTSA Staff Senate Appreciation Award nomination form. Staff Senate recognizes one person or team per month from October – July. All full-time staff members are eligible.
---

Wellness Tip of the Month
As part of February's Heart Health series, UTSA Wellness hosted a demo cooking class to show how easy it is to cook a heart healthy meal. Watch this class video to get a tasteful recipe for crunchy peanut butter energy balls! This month, UTSA Wellness focuses on National Nutrition Month to reminds you that it's never too early or late to eat healthy! The benefits of healthy eating add up over time, bite by bite, and small changes matter. Check out upcoming webinars for additional nutrition tips!
---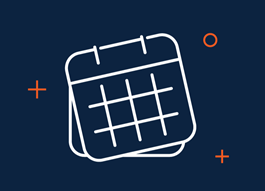 Calendar
---