BA Connect Newsletter - September 2022
September 1, 2022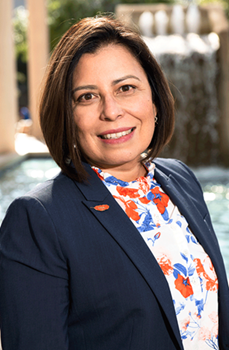 Veronica Salazar
Chief Financial Officer and Senior Vice President for Business Affairs
Dear Business Affairs Familia,
I have enjoyed watching our campuses come to life over the past two weeks as the fall semester began. I am proud of the essential support services Business Affairs continues to provide to students, faculty and staff. Your efforts directly contribute to student success and employee satisfaction and retention!
This month brings some of my favorite fall traditions, including the start of the UTSA football season and campus-wide celebrations for Hispanic Heritage Month. I encourage you to join these activities and events across campus.
Later this month, I will share an announcement about our new awards and recognition program. I am excited to launch this program as part of our efforts to create an inspiring workplace within Business Affairs. Please watch your inbox for updates over the coming weeks.
I hope to see you at our first UTSA home football game on September 3 in the Alamodome! Birds up!
Sincerely,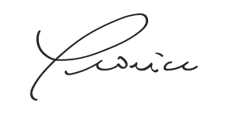 ---
Thank you for attending the Employee Forum!
Thank you to everyone who joined us for this year's Business Affairs Employee Forum! We had a great time looking back on our achievements from the last year, talking about how we can continue to support one another, and gearing up for a new academic year. A big congratulations to our activity and door prize winners! Soon, you can expect to receive this year's giveaway, a Business Affairs mousepad featuring information on our strategic destinations. Departments can expect to receive the mousepads in the coming weeks. We hope to see you at next year's forum!
---

Need a parking permit?
Parking permits for the current academic year are available online! Campus Services has a wide variety of options available to suit your needs, schedule and budget. Remember, permits are purchased online and take 5-7 days to arrive in the mail. You can print a temporary permit for use while you wait for the official permit to arrive. If you are a remote or hybrid employee who only comes to campus occasionally, consider a telecommuter pass for easy access to hourly parking in the Main Campus garages.
---

Performance Management Process
As the fall semester begins, we enter the final stage of our performance evaluation cycle. Managers are wrapping up their evaluations, and calibration sessions begin Sept. 12 and run through Oct. 7. During these sessions, leaders will review and discuss the performance ratings for employees to ensure similar standards in measuring and maintain a fair, consistent and equitable employee performance evaluation process. The final step in the process is one-on-one meetings for managers and their direct reports to discuss evaluations. Soon after, work begins on developing SMART goals for the FY23 performance evaluation cycle. Visit the Performance Management website to stay on top of deadlines, access resources and explore more information.
---

Wellness Tip of the Month
Business Affairs is committed to cultivating an inspiring workplace by promoting employee wellbeing. Did you know that benefits-eligible employees are allowed up to 30 minutes during normal working hours for exercise three times a week? This is without deduction in salary, wages or any paid leave balances. This time must be used during work hours and must be approved by your supervisor. 
---

Free COVID-19 Test Kits Available on Campus
To help stop the spread of COVID-19 on campus and keep our Roadrunners safe and healthy, Recovery Operations is offering free at-home COVID-19 test kits for UTSA students, faculty and staff. Each kit contains four at-home antigen tests along with detailed instructions for how to use the test and how to report your results if you test positive. View the distribution schedule on the Recovery Operations website for times and locations kits are available for pick up.
---

Connect with us this fall!
Check out the BA Connect events happening this fall! We have a full schedule, including wellness activities, holiday activities and more. Be sure to download some of our Business Affairs virtual backgrounds to show your UTSA spirit on Teams and Zoom. The BA Connect page is updated regularly, so be sure to check back often for new events!
---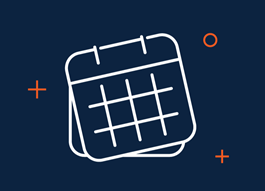 Calendar
---