PRJKT Ruby
PRJKTRUBY provides access to birth control and emergency contraception pills and donates to women that can not afford it nor have access to it.  It is confidential, private, online and doctor approved.  We want to give women more options and more choices.  Free same day doctor consultation.  A flat $20 per month, no insurance, everything online, talk to a doctor, get your prescription, sent directly to your door, free shipping, discrete package.  Great cause.  Super convenient.
Use promo code:  MYCHOICE2023 and get $10 off your first prescription.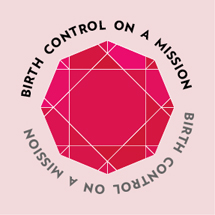 ---
Preventative Sexual Health and LGBTQIA+ Resources
Proper sexual health information is essential for maintaining optimal wellbeing. No matter what your information level is at, we strive to provide medically accurate information from sources you can trust.
---
Contraceptive Information
---