Green Dot Bystander Intervention

Green Dot is an anti-violence initiative aimed at decreasing and preventing the occurrence of power-based personal violence, including dating and domestic violence, stalking, sexual assault and other forms of harassment, towards an individual. Green Dot at UTSA aims to promote a culture of respect by helping students understand the strategies and tools they can use to prevent power-based personal violence in their own ways on campus. No one has to do everything, but everyone has to do something.
---
Trainings for Fall 2023
---
Green Dot Philosophy
Red Dots
At the surface, power-based personal violence can seem like an abstract concept. For some, acts like dating/domestic violence, stalking, and sexual assault only happen in movies or in faraway places. But for others, these are acts of violence that have affected friends, family, or themselves.
Fundamentally, violence in our campus community is a collection of individual choices to do harm. Each choice to do harm is a red dot on our campus map. A red dot is a moment in time where someone's words, choices, or actions contribute to or tolerate violence in some way. Even when a bystander witnesses a situation of potential violence but walks away and does nothing — that moment of inaction is a red dot.
Green Dots
A Green Dot is a choice someone makes to use their words or behaviors to make it less likely power-based personal violence will occur. Green Dots do not have to be big things, they can be as simple as checking in with a friend you are worried about or posting a bystander story on social media.
Green Dots can look like...
Checking in on your roommate or a friend you may be worried about.
Pulling someone aside from an uncomfortable situation to make sure they are okay.
Find a RA or campus police to diffuse a situation.
Spilling a drink or asking for directions or starting a conversation to diffuse an escalating situation.
There are 3 strategies a person may find helpful when they notice a harmful situation. We call these the 3 D's of Green Dot: direct, delegate, and distract.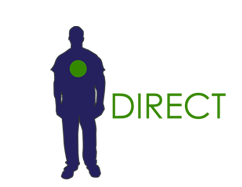 Direct:
Get directly involved in the situation. This includes actions such as speaking with the person being harmed and/or the person doing the harm, checking in with someone who is struggling, or being a designated driver.
For example, you could say "Hey, I've noticed many different arguments with your partner lately and I'm worried about you. Are you okay?"
---
Delegate:
Find someone else better equipped to diffuse or stop the situation. Delegation could come in the form of calling the police, getting your loud, extroverted friend involved, or speaking to a staff or faculty member.
For example, knock on the RA's door and tell them about your roommate who hasn't left their room out of fear of running into their ex, an ex who has been constantly texting, following their roommate, and won't leave the roommate alone.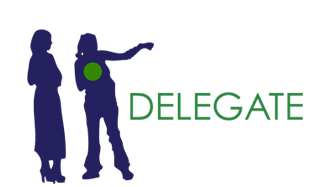 ---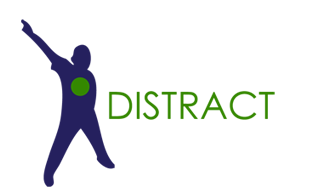 Distract:
Exactly what it sounds like; create a distraction so the red dot does not occur. Your creativity is the limit, but this can include such things as asking one of the people to dance, spilling a drink on someone involved, or and asking your friend to take you home.
For example, someone could distract by saying "Hey, do you two want to see how well I can juggle? I am super good at juggling."
---
Get Involved
There are many different ways to get involved in helping us change the culture and prevent harm in our UTSA campus community. No matter how big or small your part, you are helping make this change!
Social Media
Social media plays a huge part in our culture! Simple things like sharing a Green Dot post or a Green Dot in your profile bio are great ways to be a part of the change. You can use Green Dot hashtags such as #UTSAGreenDot, #WhatsYourGreenDot, #PreventionEducation
Groups/Teams/Clubs
Part of a club or team? Show your commitment to ending harm and building healthy, safe, inclusive communities by hosting a green dot training for your group, putting on a fundraiser to support a local non-profit, or host a 'green out' sports game!
Conversations
Whether you want to share your experience with Green Dot with others, or learn more about Green Dot, don't hesitate to start the conversation! Wear some Green Dot swag or carry a Green Dot water bottle as helpful conversation starter.
---
Bystander Intervention Student Training Opportunities
This 90-minute overview introduces the basic elements of Green Dot and the issues of power-based personal violence prevention. Through established learning objectives students will:
Recognize behaviors that may constitute dating/domestic violence, sexual violence, or stalking, or behaviors that may be immediate precursors to these types of violence.
Review strategies to reduce harm after possible violence has started, reduce the likelihood that it will happen again, and reduce the likelihood that it will happen at all.
Recognize barriers that may prevent them from doing something in the face of power-based personal violence and develop realistic options to act given their unique barriers.
Learn about proactive behaviors they can do to establish a culture that is intolerant of power-based personal violence, and that we all take action to do our part.
Request a Green Dot Bystander Overview (90-minutes) for your student group by emailing Danielle Rominski@utsa.edu

Green Dot Bystander Workshop for Students (3-hour)
This 3-hour interactive workshop dives a little deeper into the elements of Green Dot. This workshop is designed to help students understand the definition of red dots, green dots, personal barriers, warning signs of dating/domestic violence, stalking, and sexual assault, and proactive green dots.
Request a Green Dot Bystander 3-hour Workshop for Students by emailing Danielle Rominski@utsa.edu