Our goal is to provide resources that support the wellbeing of all students. From wellbeing resources, to suicide prevention, recovery resources, and more, our team is focused on education about all eight dimensions of wellbeing.
---
---
PRJKT Ruby
PRJKTRUBY provides access to birth control and emergency contraception pills and donates to women that can not afford it nor have access to it.  It is confidential, private, online and doctor approved.  We want to give women more options and more choices.  Free same day doctor consultation.  A flat $20 per month, no insurance, everything online, talk to a doctor, get your prescription, sent directly to your door, free shipping, discrete package.  Great cause.  Super convenient.
Use promo code:  MYCHOICE2023 and get $10 off your first prescription.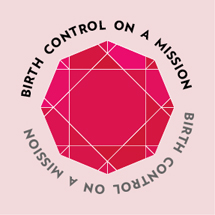 ---
Preventative Sexual Health and LGBTQIA+ Resources
Proper sexual health information is essential for maintaining optimal wellbeing. No matter what your information level is at, we strive to provide medically accurate information from sources you can trust.
---
Contraceptive Information
---
Dating/Domestic Violence Resources
---
Suicide Prevention Resources
Recognizing the warning signs of suicide and learning how to approach someone about a suicide-related crisis can make all the difference in someone's life, and in fact, save someone's life. This article outlines the warning signs for suicide, and how you can support someone who is experiencing distress.
Recognize the Warning Signs:
Tier 1: These warnings signs indicate that action must be taken immediately.
Someone threatening to hurt or kill themselves.
Some talking or writing about death, dying, or suicide, if out of the ordinary.
Tier 2: These warning signs are sometimes not as urgent as Tier 1 warning signs but can still be dangerous as they are often overlooked when the proper attention is not given.
Emotions such as:
Hopelessness
Isolation
Feeling like a burden
Indicating that they do not have a desire to live or continue living by making statements such as:
"I wish it were all over."
"I don't want to wake up anymore."
Asking someone if they are thinking about suicide:
Be Direct:
Use the word suicide, killing yourself when asking the question.
Ask in a way that requires a yes or no answer.
Example: "Are you thinking about killing yourself?"
How can I help?
There are many ways you can help us combat suicide on campus. By receiving educational training and resources you can become a suicide prevention gatekeeper and help connect individuals undergoing a suicide crisis with Wellbeing Services. 
If you or someone you know is currently experiencing a crisis you can call 210-458-4140, option 3.
---
Faculty and Staff Resources
Information for Referring a Student to Counseling
If you become aware that a student is having personal or family problems (for example, depressed mood, anxiety, recent loss), it is often useful to ask the student, "Are you talking with anyone about this?"
If you feel that the student would benefit from a counseling referral, it is usually best to express your concern and recommendation directly to the student and allow the student to make their own decision. "You should consider talking to a counselor about this. Did you know that UTSA offer counseling services to students?" Give the student our telephone number and encourage them to contact us by phone to get started.
If a student has emergency concerns and needs help immediately, offer to call counseling at 210-458-4140 while the student is present or walk the student over to the office (RWC 1.810). Examples of emergency concerns are:
I am concerned about the student being able to stay safe or keep themselves safe.
The student has a plan to kill or harm themselves.
The student reports an attempt to end their life in the last two weeks.
I am afraid the student might physically hurt someone else.
The student hears or sees things others do not.
If the risk of harm to themselves or others is imminent, or if you feel threatened, please contact UTSA Police at 210-4911.
If you call counseling on behalf of a student, identify yourself and explain to the receptionist that you are assisting a student in obtaining services. Be sure to let the receptionist know if it is a crisis or emergency situation.
Client confidentiality prohibits us from providing you with information about a student you have referred, but it is always appropriate for you to check back with the student to see whether he or she followed through on your recommendation.
---
Recovery Resources
12-Step Recovery
Other Recovery Support Meetings
Substance Use Treatment Resources
Detoxification: Center for Health Care Services- For an EMERGENCY, call our 24-Hour Crisis & Substance Abuse Helpline :(210) 223-SAFE (7233)
SAMSHA Behavioral Health Treatment Locator
Residential Treatment
Most Residential treatment centers listed below offer detoxification services
---
Veterans Resources
Military One Source
Stateside: 1-800-432-9647
Overseas: *800-3429-6477  (*Access codes can be found online)
San Antonio Vet Center
231 W. Cypress St. Suite 100
San Antonio, TX 78212
Phone: (210)-472-4025
South Texas Veterans Health Care System
7400 Merton Minter Blvd.
San Antonio, TX 78229
(210) 617-5300
Frank M. Tejeda VA Outpatient Clinic
5788 Eckhert Road
San Antonio, TX 78240
(210) 699-2100
Veterans Service Center: 1-800-827-1000
VA Loan Guaranty (Home Loans): 1-800-827-1000
Veterans Benefits Counselors: 1-800-827-1000
Vocational Rehab& Counseling: (210) 699-5000
Texas Veterans Commission: (210) 699-5000
Disabled American Veterans: (210) 699-5000
Links with Information on PTSD
---
---