JUNE 13, 2023 — UTSA has created the Manuel P. Berriozábal, Ph.D. and María Antonietta Berriozábal Endowed Chair to honor and recognize the couple for their outstanding commitment to creating equitable opportunities for students of all backgrounds.
The Berriozabál's work has increased students' access to higher education and to the science, technology, engineering and mathematics (STEM) fields. The endowment will support research-related activities and educational programming designed to inspire students to consider future careers in STEM.
Throughout their respective careers and beyond, the Berriozábals have given back to the UTSA and San Antonio communities. For over 40 years, they have each been individually honored for their contributions. The endowment signifies the first time the pair will be formally recognized together in their long history of impactful work to support a college-going culture in San Antonio.
---
"Manuel and María have been incredible champions for access and mobility in San Antonio and the impact of their work is evident."
---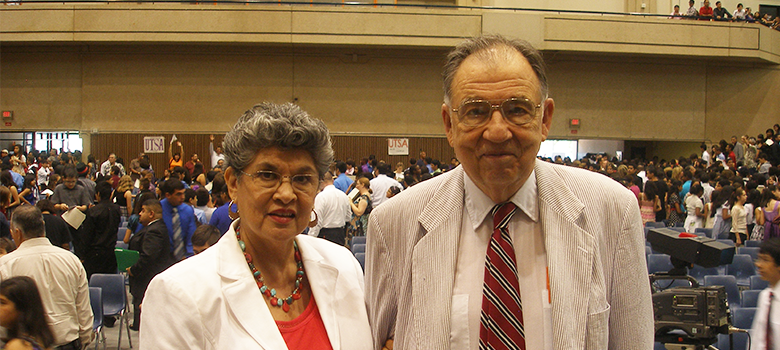 Manuel and Maria Berriozábal have a long history of serving the San Antonio community. The new endowment signifies the first time the pair will be formally recognized together.
---
"Manuel and María have been incredible champions for access and mobility in San Antonio and the impact of their work is evident through the many stories of students, university and community members whose lives were changed by the Berriozábals. I am thrilled that we will now be recognizing their legacy together," said UTSA Provost and Senior Vice President for Academic Affairs Kimberly Andrews Espy. "This new position will bring greater opportunities to the student population they have dedicated their lives to helping, and will further create a pipeline of talented STEM professionals."
UTSA is planning to hire a new faculty position in mathematics to fill the Manuel P. Berriozábal, Ph.D. and María Antonietta Berriozábal Endowed Chair by Fall 2023.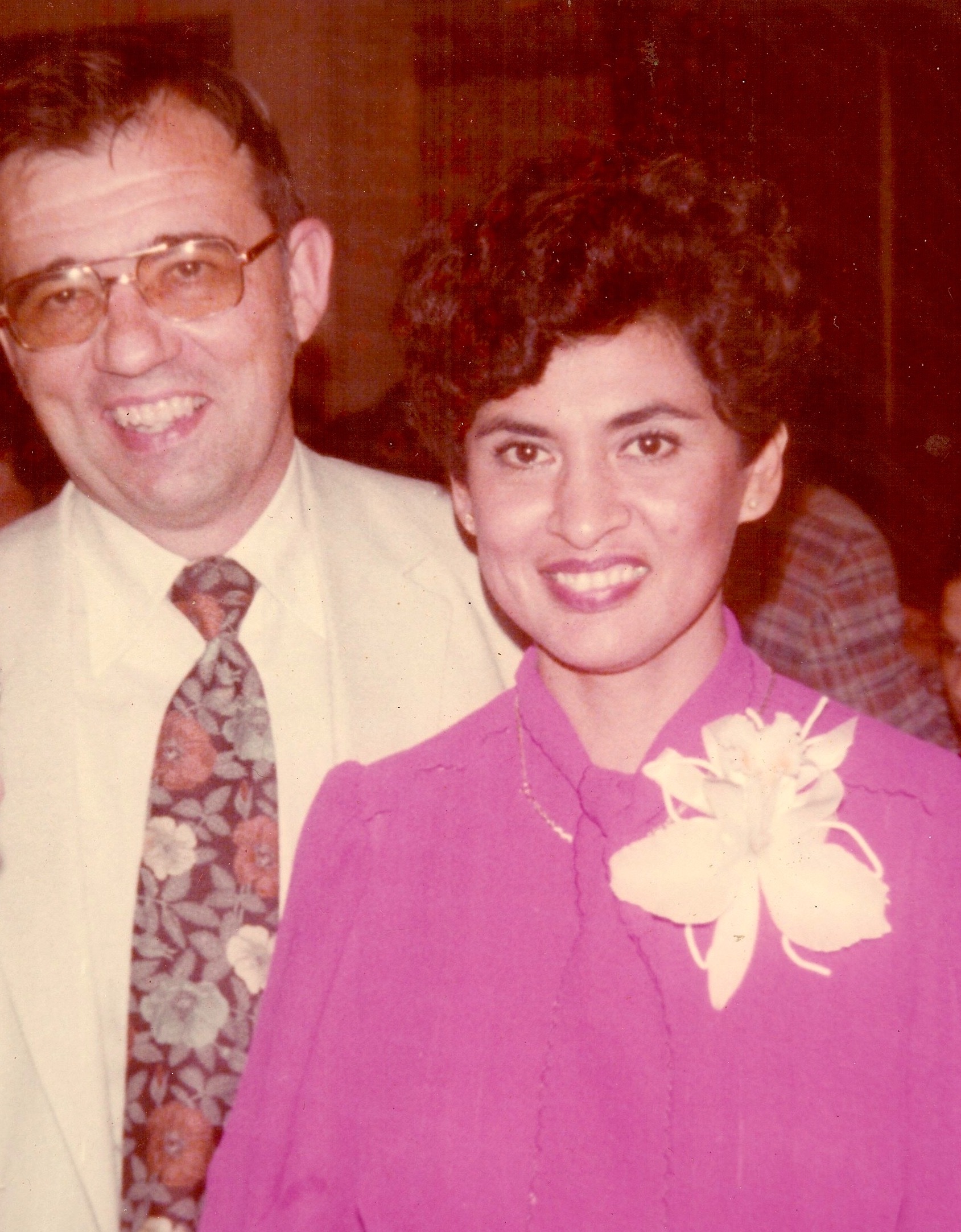 The Berriozábals met in 1972 and married three years later.
The Berriozábals met on the first day of spring in 1972 when Manuel was visiting San Antonio from New Orleans to obtain a professorship at UTSA. His good friend and Jesuit priest Edmundo Rodriguez invited him to a community meeting organized by Archbishop Patrick Flores. María was invited by her Pastor Fr. Larry Matula.
The meeting broke out into focus groups and Manuel and María found themselves in a discussion about the Mexicano community and their needs. By the time he left town to return to New Orleans just a few days later, they both knew they would spend the rest of their lives together. They were married three years later on August 5, 1975.  
"That meeting was the gift of our lives. In addition, It was in that tiny focus group that we both learned that our community and their welfare was significant to both of us," said María.
Manuel was born in San Antonio and raised in Independence, Missouri. His father was an immigrant from Durango, Mexico, and from a young age, he and Manuel's mother impressed upon him the importance of learning and receiving an education. As a child, he loved math and was especially encouraged and inspired by one of his seventh grade teachers who always made sure he knew he could be successful.
Manuel studied mathematics in college, earning a Bachelor of Science from Rockhurst College, a Master of Science from the University of Notre Dame and his Ph.D. from the University of California at Los Angeles. After teaching at noteworthy universities including Loyola Marymount, UCLA, Tulane and the University of New Orleans, the UTSA College of Sciences welcomed him as a professor of mathematics.
After just three years, Manuel founded the Dr. Manuel P. Berriozábal Prefreshman Engineering Program (PREP), which the university recently named in his honor. His goal was to help Hispanic middle and high school students gain access to education and opportunities in STEM fields and create pathways for them to receive a postsecondary education. He served as the PREP director for 25 years. Approaching its 45th year, PREP has expanded to 125 Texas school districts and has 50,000 alumni in Texas. The program became so well regarded that universities across the country have adopted the model and it now exists at 33 sites in 25 cities and seven states.
A proud daughter of Mexican immigrants who came to the United States during the Mexican Revolution of 1910, María Antonietta Berriozábal has been contributing to the community of San Antonio for over 60 years. 
In 1981, she became the first Latina elected to the San Antonio City Council. Serving with distinction as a strong, outspoken and independent official, María spoke out for investments in the people and neighborhoods of San Antonio; in support of rights of women, the LGBT community, and people of color; and for protecting the region's water, air and land from toxins and depletion.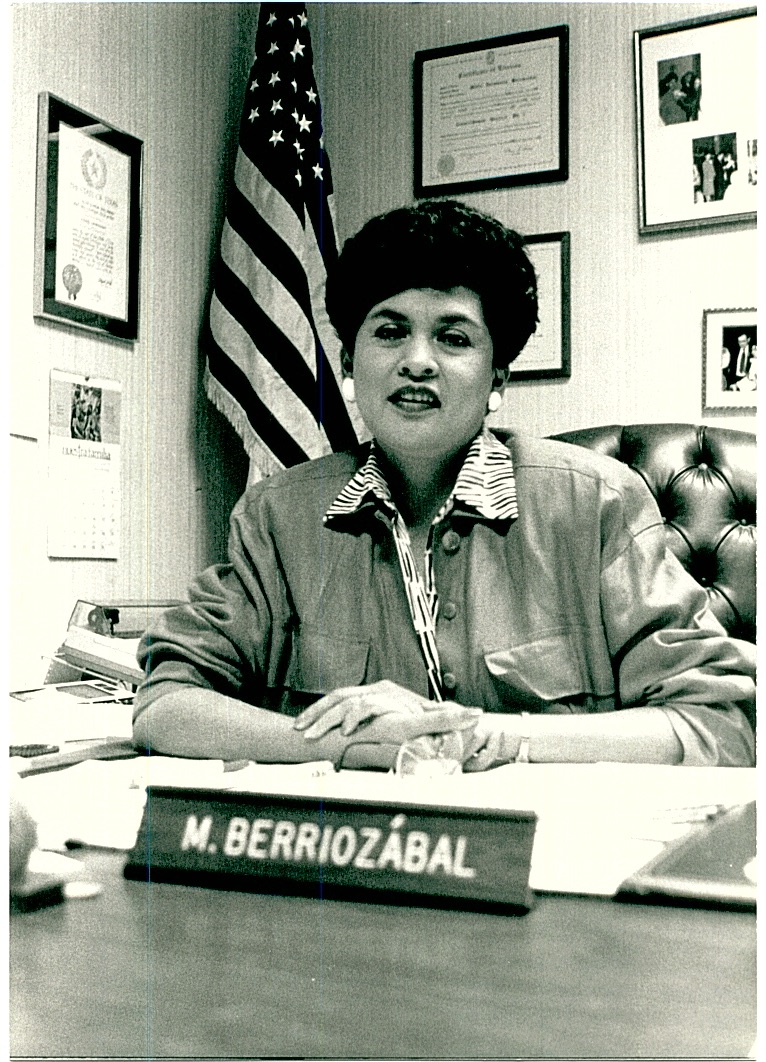 Maria was elected to the San Antonio City Council in 1981.
In 1991, she ran for mayor of San Antonio and was  narrowly defeated. Her impressive race was a first in a major city of the United States, gaining national attention for María's unique platform of investment in human capital. Following her mayoral campaign, she was awarded a fellowship at Harvard University's Institute of Politics, where she shared the story of her campaign with students as an example of public service that represents the ideals of democracy.
María has been a founder and co-founder of Latina women's organizations locally and nationally, and is a pioneer in organizing people at the grassroots level. Her work on numerous boards and commissions has taken her throughout the United States and abroad. Today, María continues to lend support to grassroots organizations and individuals that promote social and environmental justice.
In her book María, Daughter of Immigrants, María chronicles her life's journey, intersecting the personal, spiritual and political – and grounding it in the story of her ancestors and immigrant parents. The book was published in the fall of 2012.
Like Manuel, María believes deeply in encouraging young people to receive their education and make a difference in the world. She received her own bachelor's degree in political science from UTSA in 1979 and was named the UTSA Alumnus of the Year in 1982.
María used her political platform to collaborate with UTSA students, faculty, administrators and elected officials to make the university more accessible. She organized a cadre of community leaders, "Juntos for UTSA," that worked to improve university recruitment and retention and provide services for inner-city students.
During her tenure in office, she appointed Manuel to the Higher Education Sub-committee of Mayor Henry Cisneros' "Target 90: Goals for San Antonio" initiative, which led Manuel to include a recommendation for the construction of the UTSA Downtown Campus in the sub-committee's final report. This was one of the earliest collaborations by community and university leaders that would eventually lead to the opening of the UTSA Downtown Campus in 1997.
"Manuel and María's countless contributions over the years have been invaluable to our city and university," said UTSA Vice President for Advancement and Alumni Engagement Karl Miller Lugo. "Their undeniable commitment to advancing underserved communities, encouraging diversity in STEM and creating equitable access to higher education has changed the lives of countless individuals across San Antonio, the state of Texas and beyond. Their work represents a special form of philanthropy – one that connects people, inspires communities and creates a lasting impact on future generations."   
During their 48 years of marriage, Manuel and María have fueled extraordinary change. Beyond their community work, they have been generous with financial gifts to UTSA and other organizations that promote the values of justice.
"I am proud to be knitted to my community and to so many people who work so that life can be better for others," said María. "I am incredibly proud that my closest and most active partner in my pursuits and those of our community is my beloved husband, Manuel, who has forged a model for justice seeking, not only in education, but beyond."