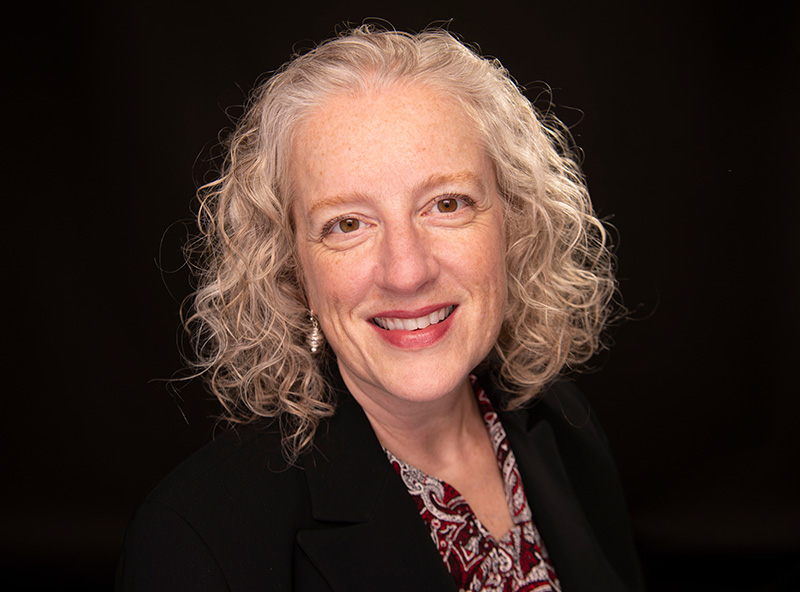 In 2018, The University of Texas at San Antonio was fortunate to welcome a new Department of Music Director, Tracy Cowden, D.M.A. who is making great strides in the fields of music performance and healing. Previously the Chair of Virginia Tech's music department, Cowden was thrilled to accept the position at UTSA when she was offered the Ronald K. Blumberg Endowed Professorship in Music. She knew an endowed position would yield opportunities for her to delve into new research and learn more about her interest in the link between music and health.
Cowden's research is centered around the positive impact of music on cognition and behavior, mood and anxiety disorders, Post-Traumatic Stress Disorder, Alzheimer's Disease, and overall brain wellness and aging. Her goal is to understand how she can impact others as a performing artist herself, and how she can facilitate music learning to help others take an active role in their own health and wellbeing.
"While music has been used for centuries to comfort, uplift and energize us, through interdisciplinary research we are now learning the specific and awe-inspiring ways that the brain and body change in response to music," said Cowden.
Cowden wasted no time upon arriving at UTSA, immediately taking part in several initiatives to enhance the well-being of others through music and expanding public knowledge of music health. In 2019, she created the curriculum for UTSA's first Music in Health accredited class for undergraduate students. The same year, she kicked off UTSA's 50th Anniversary Scholars Speaker Series with her presentation Music as Medicine: The Power and Influence of Music on our Health where she shared some of her research, bringing it to life with a demonstration of the power of music through live performance. She also joined the university's Brain Health Consortium where she is advancing her research through collaborations with a team of other professors and scientists.
Cowden has also used the funding from her endowed professorship to perform in cities across the U.S. and bring internationally recognized musicians to UTSA to perform for students and share their professional knowledge of the art and industry. She has also taken on several new professional projects including the release of her 2021 piano album, Rapture and Regret with internationally recognized label, MSR Classics. With all that she has been able to accomplish in her short time at the university, Cowden is grateful to the Roland and Jane Blumberg Foundation for the opportunities their funding has afforded her.
"Endowed positions are incredibly important. The additional funding gives faculty the ability to think more broadly about their research agendas and gives them a leg up on being able to use funding to start new research threads or pursue new projects that require financial support they wouldn't otherwise have. I'm grateful for the opportunity to do so much more than I thought was possible," expressed Cowden. 
On her time off from teaching in the classroom and researching in the lab, Cowden spends her time working with the non-profit arts organization, Hearts Need Art, where she serves as a Volunteer Musician-in-Residence. In this role, she performs bedside music for hospital patients and their caregivers, putting her research into practice and using the power of music to enhance the wellbeing of others.  
To learn about creating endowed faculty positions at UTSA visit https://www.utsa.edu/giving/how-to-give/endowments.html