Pre-Respiratory Care Pathway
Bachelor of Science Respiratory Care (BSRc) or Master of Science Respiratory Care (MSRc) Degree Program
Respiratory Therapists are trained to treat patients who have difficulty breathing because of cardiopulmonary (heart-lung problems). Under the direction of a physician, respiratory therapists conduct diagnostic tests of patients' cardiopulmonary functions and give patients appropriate treatment as prescribed by the physician.
EXPLORE THIS CAREER
Timeline
UTSA does not offer a degree for Respiratory Care. Students can complete their pre-requisites toward Respiratory Care school application.
Timeline for respiratory care school applicants. This timeline is subject to change based on students' competitiveness and readiness to apply.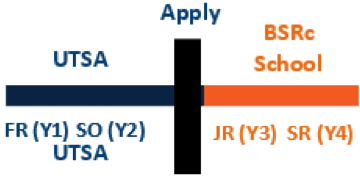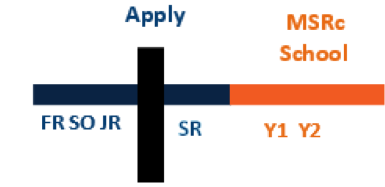 Pre-requisite Coursework
Before applying to a respiratory care program, schools will expect you to establish academic readiness through undergraduate coursework. Respiratory schools have specific coursework that is required for admission.
Research the requirements of the schools where you plan to apply for course requirements will and can vary from school to school. You can consult the individual respiratory care school websites for information on admission requirements.
Resources