Department Cell Phone Purchase Order Process
Step 1
Begin the non-catalog item request process in Rowdy Exchange.
Step 2
Select your supplier:
Step 3
Provide a product description to include the following information:
Department Account Number (assigned by supplier)
Cell Phone Number
Plan Type
Service Period for PO
Contract Period (if applicable)
Step 4
Enter quantity of 1.
Step 5
Enter the total price that is budged for the fiscal year.
Step 6
Unit of measure will be "Each."
Step 7
Enter the commodity code 83111603 for "Cellular Telephone Services."
Step 8
Save and add the item to your cart,
Step 9
View your cart and mark the line item as "Amount Only" by checking the "Amount Only Box."
Step 10
Proceed to checkout and add appropriate cocumentation as an attachment and save changes.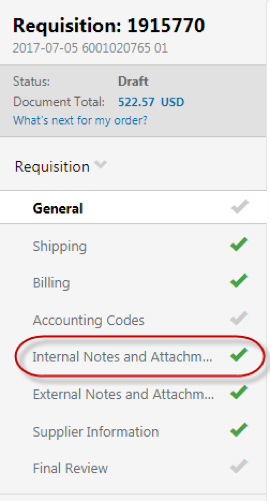 Step 11
Add the account code: 63661.
Step 12
Complete all required requisition fields and submit requisition.