Housing Facilities

Beginning in fall 2019, Housing Facilities joined Campus Services. Housing Facilities provides maintenance and custodial operations within residence halls, providing valuable services to ensure Roadrunners have a great experience in their on-campus home. Academic Affairs oversees Residence Life. Learn more about UTSA housing options.
More information on Housing Facilities is coming soon.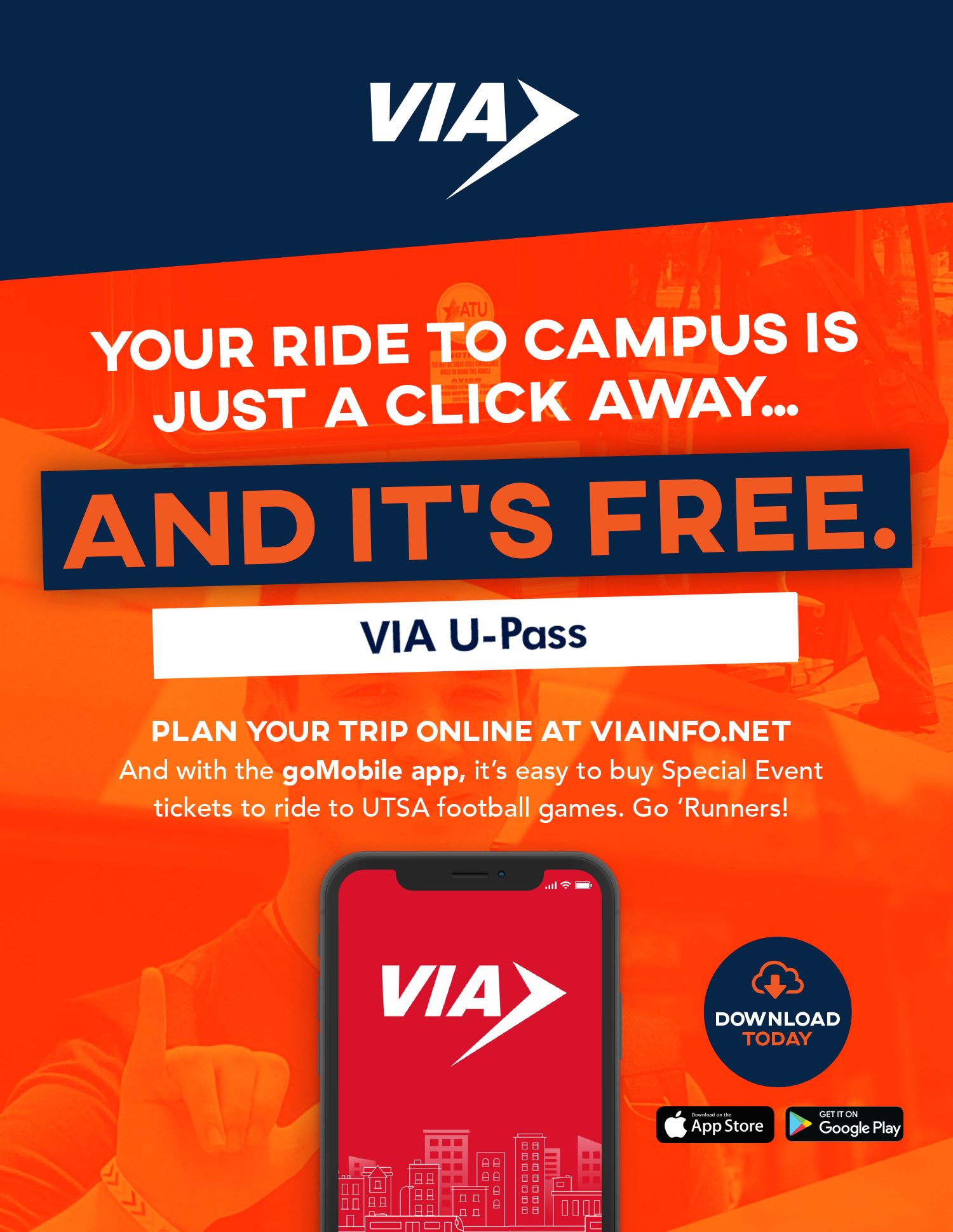 Current UTSA students and employees ride VIA for free. Learn more, then watch how to use VIA U-Pass.