Housing Facilities

Beginning in fall 2019, Housing Facilities joined Campus Services. Housing Facilities provides maintenance and custodial operations within residence halls, providing valuable services to ensure Roadrunners have a great experience in their on-campus home. Academic Affairs oversees Residence Life. Learn more about UTSA housing options.
More information on Housing Facilities is coming soon.
On March 3-4, students have the opportunity to vote on the transportation referendum. Learn why your vote matters.
You could win a free student garage parking permit for the 2020-21 academic year. Learn more.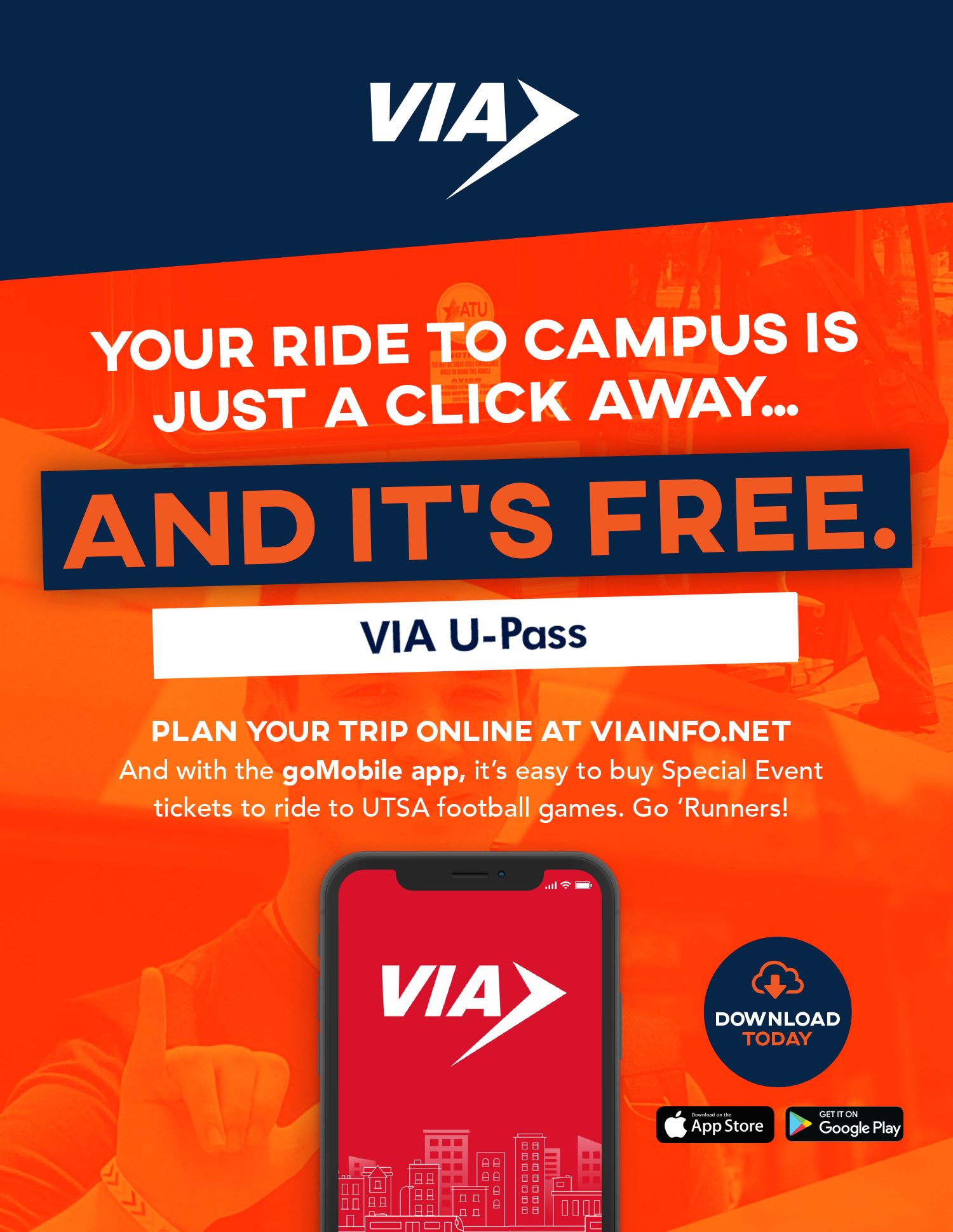 Current UTSA students and employees ride VIA for free. Learn more, then watch how to use VIA U-Pass.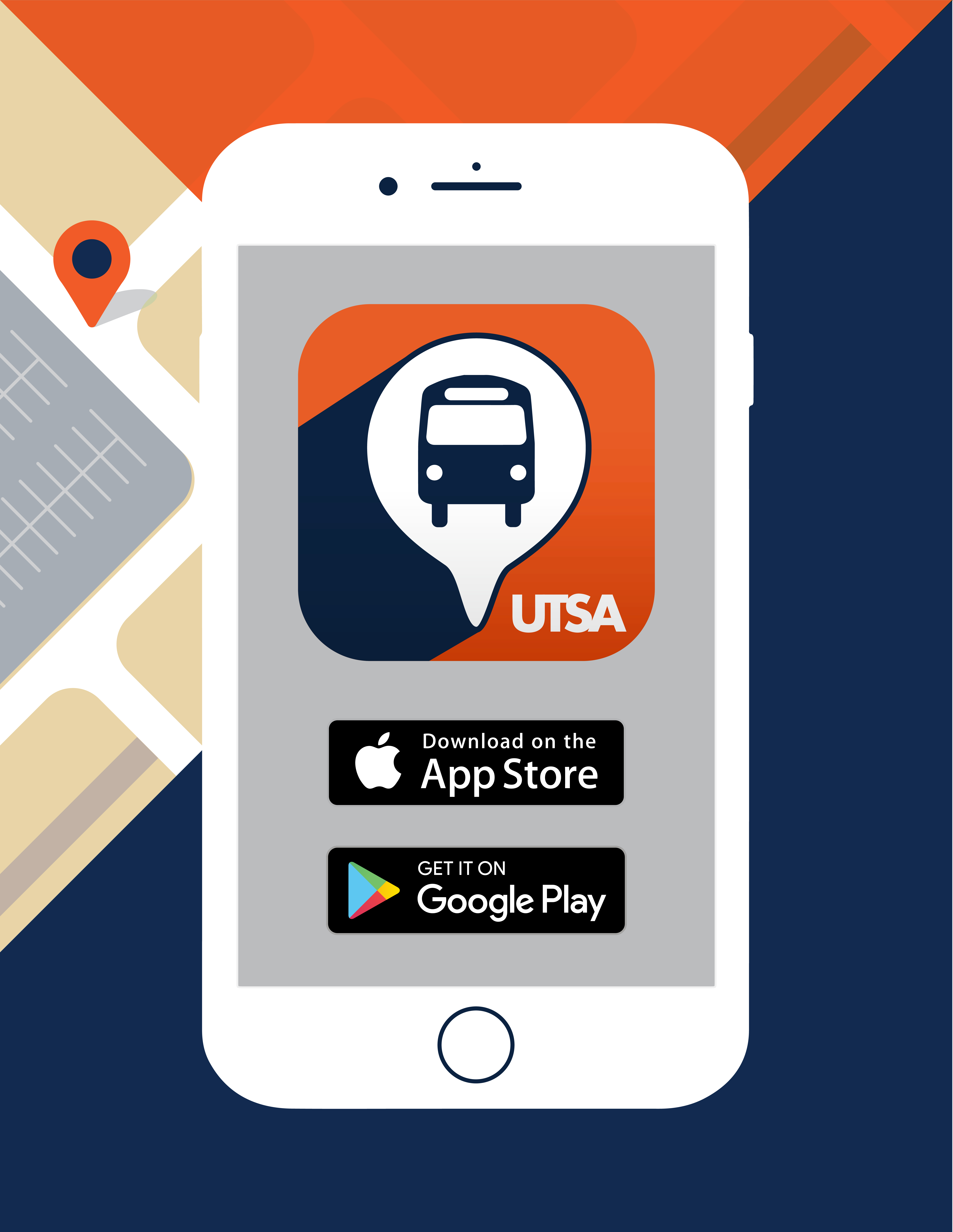 Track your on-campus shuttle in real-time and receive live updates. Download for free on the App Store and Google Play.
Find parking availability on campus.