---
Event Transportation Options
Special Event Transportation Requests
Reserve The Runner for a UTSA event. When classes are in session, our ability to support events is limited due to finite resources, (including but not limited to) staffing and shuttles.
Shuttle Rate: $80 per hour, with a two-hour minimum.
As student fees fund daily operation of The Runner and may not be used to fund special events, expenses for special events must be paid by the requesting University group or department.
Buses outfitted with a hydraulic wheelchair lift and handrails. Some buses also include a public address system.
Shuttle requests must be submitted at least two weeks prior to the event.
Changes within 48 hours of the shuttle request may incur additional charges.
If Campus Services is unable to support the requested event, refer to UTSA Purchasing for charter bus service.
Click here to open a Zoom meeting.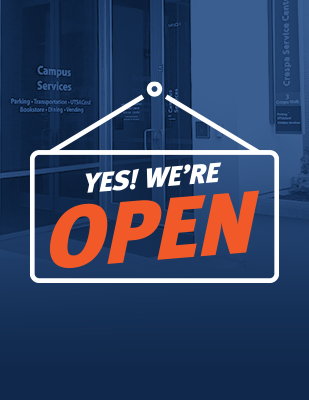 Visit our Main Campus location, Monday through Friday from 8 a.m. to 5 p.m. Learn more.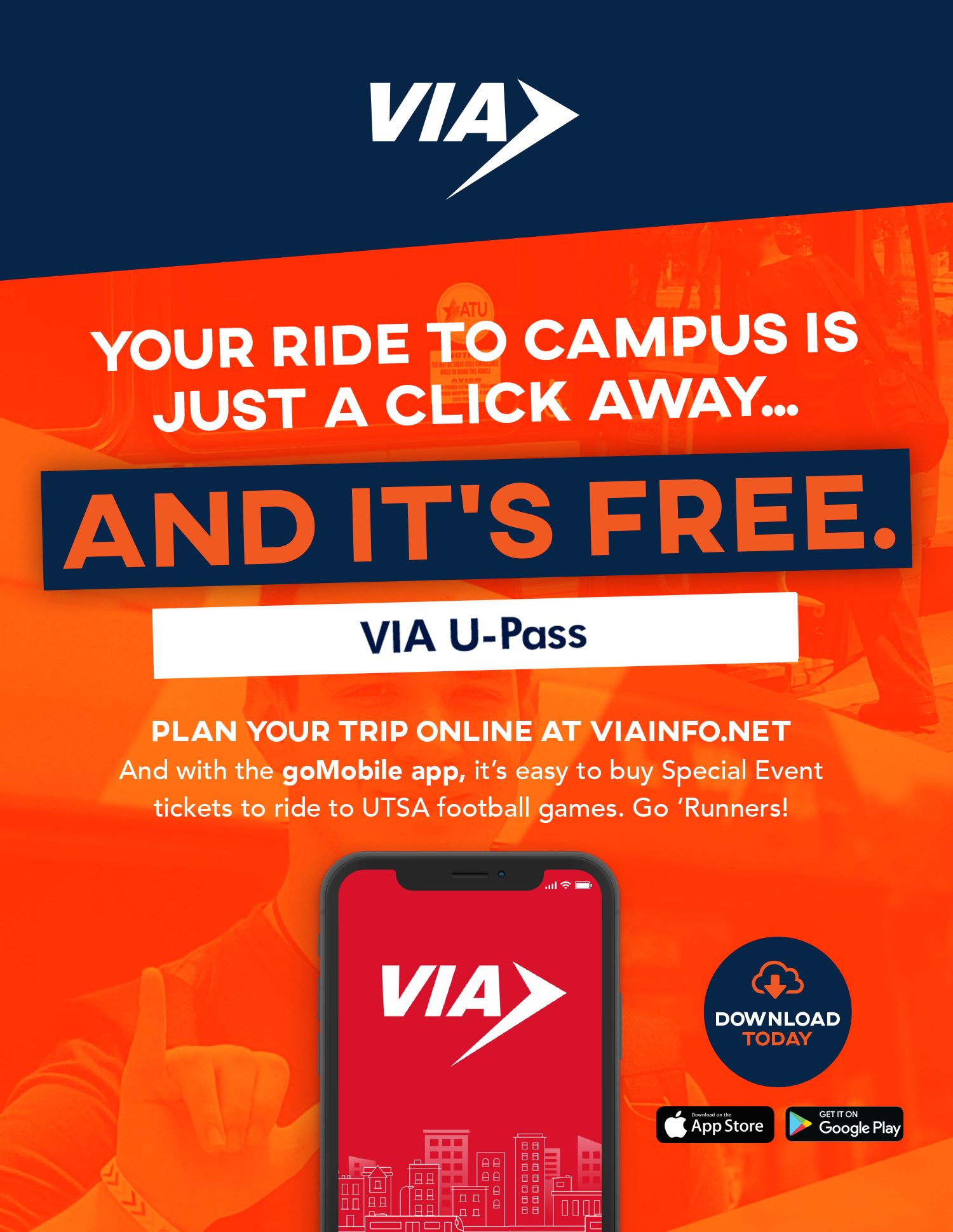 Current UTSA students and employees ride VIA for free. Learn more, then  watch how to use VIA U-Pass.