VIA Link is an on-demand ride-sharing program, similar to Uber or Lyft, which allows customers to request a VIA Link passenger van to come to their location on-campus and pick them up for a ride to anywhere within the VIA Link Northwest Zone. Best of all, this convenient service is FREE for UTSA students and employees with their VIA U-Pass.
The VIA Link Northwest Zone covers a wide array of retail and dining locations to which Roadrunners—especially on-campus residents—can now enjoy easy, on-demand access. VIA Link will drop you off at nearby drop zones, minutes within walking distance to various locations in the Northwest Zone. These locations include:
• Convenient shopping in the Bandera/1604 area
• Dining at dozens of your favorite restaurants
• Outdoor parks with hiking and biking trails, such as O.P. Schnabel Park
• Entertainment such as the Silverado Theater
How To Ride
VIA Link Northwest operates seven days a week from 5:30 a.m. – 9:30 p.m. Take advantage of this new program by following the simple steps below.
Have your VIA U-Pass available.
Book your ride anywhere within the VIA Link Northwest zone through the VIA Link App (free from Apple Store or Google Play).
No smartphone? Visit viainfo.net/link/ or call (210) 655-LINK (5465).
Meet your VIA Link vehicle at a UTSA Main Campus pick-up point.
Show your VIA U-Pass on your VIA goMobile+ app when asked for payment.
Enjoy the ride!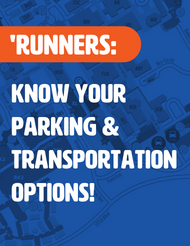 Explore options for parking and getting around campus
Learn more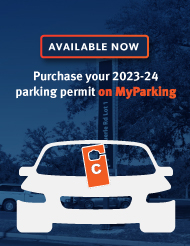 Explore your options, then order your permit through MyParking.
Learn more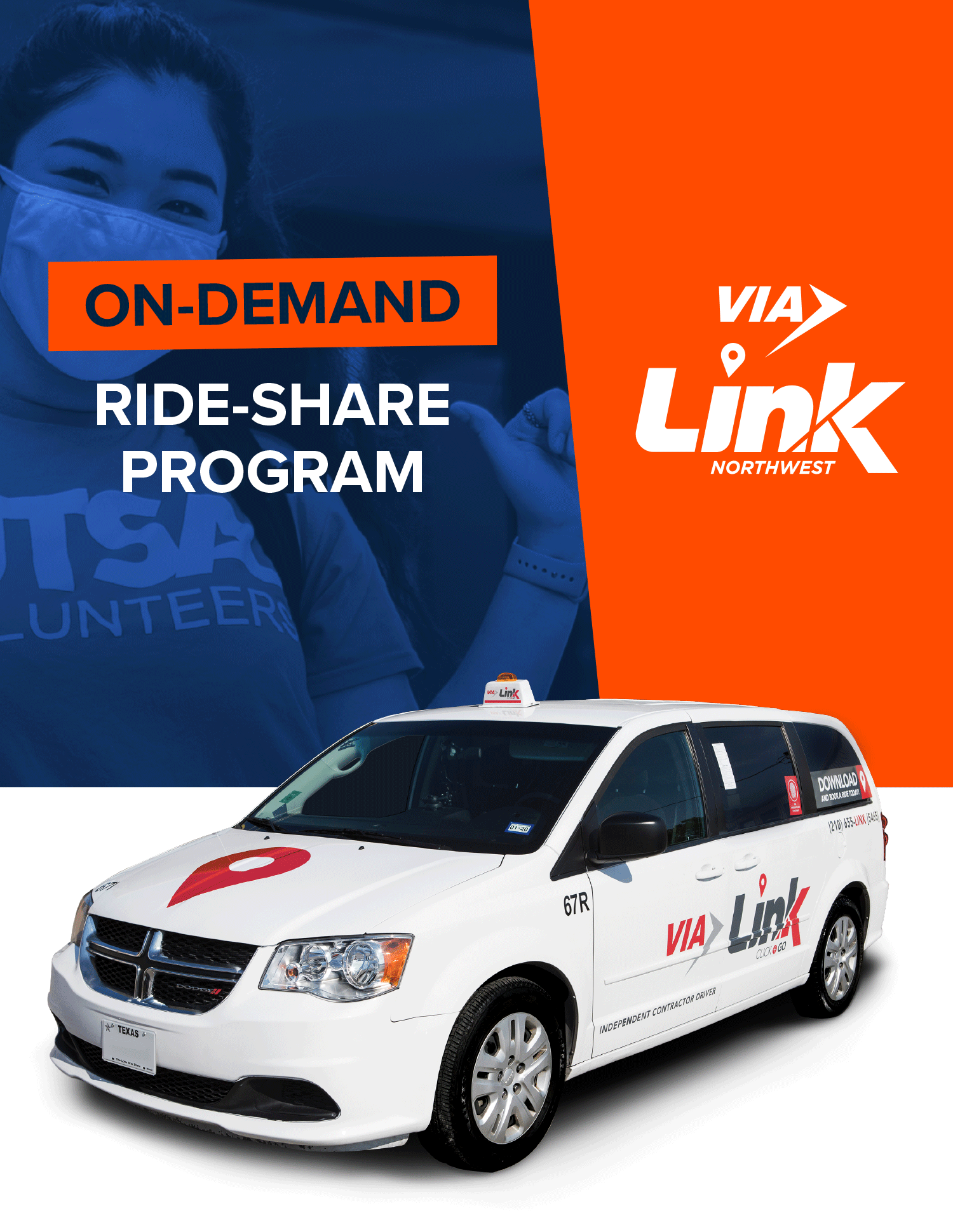 On-demand rides for free with your VIA U-Pass.
Learn more