Frequently Asked Questions
---
Parking
Why do I have to pay to park?
Parking, and all Campus Services, are self-funded. Funds are not received from tuition or tax dollars to operate these services. Funds received from permits, short-term parking, special events, and citations pay the cost of maintenance and operations of parking garages and parking lots. Additionally, citations are issued to protect paying permit holders.
Where can I park on the weekend?
University patrons may park in Employee A, Employee B, and unmarked Commuter spaces Monday - Thursday from 10:00 pm—7:00 am, and Friday from 4:30 pm—7:00 am the following Monday, regardless of permit status.
Where can I park between semesters?
The time between semesters is known as intersession. Intersession begins the day after the official end of term and continues until the day before the next semester's classes begin. During this time, you may park in unmarked resident or commuter spaces, regardless of permit type or status. Rules and Regulations remain in effect for all other parking spaces. Intersession rules do not include study days or finals; these are part of the semester.
Where should I direct visitors to park?
Guests may use hourly parking in the garages. See all visitor parking options here. Departments can contact Campus Services to arrange appropriate parking options for university guests or events. See Event Parking for details. 
If I have ADA or Disabled Veteran license plates, do I need a UTSA permit to park on campus?
All campus ADA surface parking spaces require a UTSA-issued parking permit in addition to the disability license plates or placard. ADA spaces inside campus parking garages require the appropriate garage permit and disability plates/placard, or payment of the hourly garage rate. Persons with disabilities whose vehicles display the appropriate ADA license plates, permits, or placards issued by the State of Texas or other states are exempt from the payment of fees in paid short-term surface parking spaces only. 
Students and employees who have Disabled Veteran plates may qualify for a no-charge UTSA surface parking permit when properly registered with Campus Services. Contact our office for more information.
---
Permits
Do I have to buy a parking permit?
Permits are required to park at UTSA, unless using hourly paid parking. Short-term hourly parking is available in the Main and Downtown Campus garages and select surface spaces. Alternative transportation options are available for those who wish to leave their vehicles at home.
What kind of parking permit should I order?
Campus Services provides a variety of parking permits for the campus community. If you need assistance determining the most appropriate permit for your needs, please contact Campus Services.
How do I order a parking permit?
Students and employees must purchase their parking permits online through their MyParking account.
Login to Parking Portal.
Click "Purchase Permits."
Click "UTSA Student/Employee Login." Enter your myUTSA ID and passphrase and click "Next."
Select the permit you wish to purchase.
Review the Parking & Traffic Rules and Regulations. Check the box stating you have read and agree to abide by the Parking and Traffic Rules and Regulations at the bottom of the screen and click "Next."
Select your vehicle or add a vehicle if none are available.
Select your mailing and email address from the drop-down arrows. If your address is not one of the selections, you will have to add it before you can order your permit; then click "Next." Note: Your permit will be mailed to this address.
Select a payment method from the drop-down arrow and click "Pay Now" to check out [credit card, electronic check, add to tuition & fees (students) or payroll deduction (employees)].
Look to the right of your permit and Click "Print Permit"; place the paper permit on your vehicle dashboard until it expires or the plastic permit is received in the mail. Temporary permits are valid for 10 days for the license plate(s) listed and in the appropriate space type for the permit. For permits purchased after August 1, patrons may print a temporary dashboard permit to display until your permit arrives. For Permits purchased in advance of the pending academic year, temporary permits are not available as they will be mailed August 1.
Permits typically arrive via US Postal Service within 3-5 business days.
I am on campus. Can I pick up my parking permit in person?
Parking permits are mailed from off-site to the mailing address provided at the time of purchase. Permits are not available for pick up in our office.
Where does my parking permit allow me to park?
The back of your permit lists valid parking spaces. You may also visit our parking permit webpage and parking & transportation map to find available parking options for your permit type. 
Is there a parking permit for visitors that can be purchased in advance?
Yes, temporary parking options are available for university guests and visitors. Refer to our Visitor Parking and Event Parking pages.
Are Alumni/Retirees eligible for parking permits?
Alumni with a current Alumni Association membership card qualify for an Alumni parking permit at a discounted rate. Retirees are eligible to receive an Employee B parking permit at no charge. Emeriti Faculty are eligible to receive an Employee A permit at no charge. Qualified Alumni and Retirees may obtain the appropriate permit by visiting a Ximenes Avenue or Bauerle Road Garage cashier window. Proof of qualification required at time of purchase.
Can I upgrade or downgrade my parking permit?
Yes, you can upgrade or downgrade your parking permit. Bring your current parking permit to a cashier at the Ximenes Avenue Garage, Bauerle Road Garage, or Downtown Campus Services office (FS 2.418). If upgrading, pay the difference in cost to complete your request. If downgrading, a prorated refund may be available. 
Certain permits may be waitlisted and unavailable for upgrade/downgrade. If your desired permit is unavailable, you can add your name to the waitlist through your MyParking account.
What do I do if my parking permit is lost or stolen?
Report your parking permit lost or stolen as soon as possible at a cashier window at the Ximenes Avenue or Bauerle Road Garage, or the Downtown Campus Services office (FS 2.418). Permits reported as lost or stolen are noted in our system. Replacement permits are $10.
If a vehicle is found parking on campus with a lost or stolen permit displayed, the vehicle is immobilized (booted).
What should I do with my parking permit if I leave UTSA?
---
Citations & Appeals
I received a parking citation. What do I do now?
Can you take care of my citation this one time?
No one in Campus Services, nor any other university employee, is authorized to "take care of" a citation. All citation appeals must be filed online, and audits are conducted to ensure compliance.
I just paid my citation, how long will it take for the hold to come off?
Holds are automatically removed within one hour of payment.
---
UTSACard
What do I do if my UTSACard is lost or stolen?
---
Rowdy Dollars
Are Rowdy Dollars and Dining Dollars the same thing?
No. Rowdy Dollars operate like a prepaid debit card on the UTSACard and are valid at campus retail and dining locations. Dining Dollars are included with select meal plans and are valid for use at campus dining locations.
What happens to my Dining Dollars/Rowdy Dollars if my UTSACard is lost or stolen?
Report your UTSACard as lost/stolen as soon as possible. At the time of your report, your Dining Dollars and Rowdy Dollars will be frozen. A replacement card will be issued at the cost of $10 and your remaining Dining Dollars and Rowdy Dollars will become available. See UTSACard Policy for details.
---
Meal Plans
What are the differences between Meal Plans, Dining Dollars, and Rowdy Dollars?
Student meal plans include varying amounts of meal swipes, meal trades, and Dining Dollars. Visit the meal plan page for more information. 
Dining Dollars can be used at dining locations on campus. Unused Dining Dollars roll over from fall to spring and expire at the end of the spring semester.
Rowdy Dollars are separate from meal plans and can be used at any campus retail or dining location. Rowdy Dollars carry over from semester to semester as long as the student is enrolled at the University.
How do I sign up for a Meal Plan?
Contracts for student meal plans are completed through ASAP. Costs are assessed to the tuition and fees bill. Payments are accepted online or at a Fiscal Services Office.
Faculty and staff may purchase an Employee Dining Plan through ASAP.
What is an Access meal plan?
Access meal plans offer unlimited access to the Roadrunner Cafe. Access 5 allows for dining Monday – Friday, while Access 7 allows for dining in the Roadrunner Café Monday – Sunday. Please refer to the meal plan webpage for more information.
Is there a meal plan available to employees?
Employee dining plans are available for purchase online through ASAP. 
---
Transportation
If I leave something on The Runner, how can I get it back?
Drivers will hold items found on the bus until the end of their shift. At the end of their shift, items are turned over to the UTSA Police Department. To recover lost items, call (210) 458-4242.
Does The Runner travel between the Main and Downtown Campuses?
The 'Runner does not operate on the Downtown Campus. However, transit to and from the UTSA Main and Downtown campuses are available through VIA Metropolitan Transit. 
Does UTSA offer shuttle service during the summer?
The Runner has a limited schedule during the summer. Visit The Runner Schedules for more information.
Does The Runner travel to other Texas cities?
No, UTSA does not offer shuttle service to other metropolitan cities in Texas. We recommend researching public transportation options through VIA Metropolitan Transit, Greyhound, or Megabus.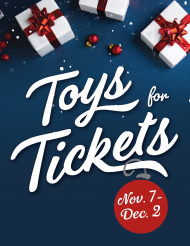 Receive 50% off one outstanding parking citation with the donation of a children's toy.
Learn more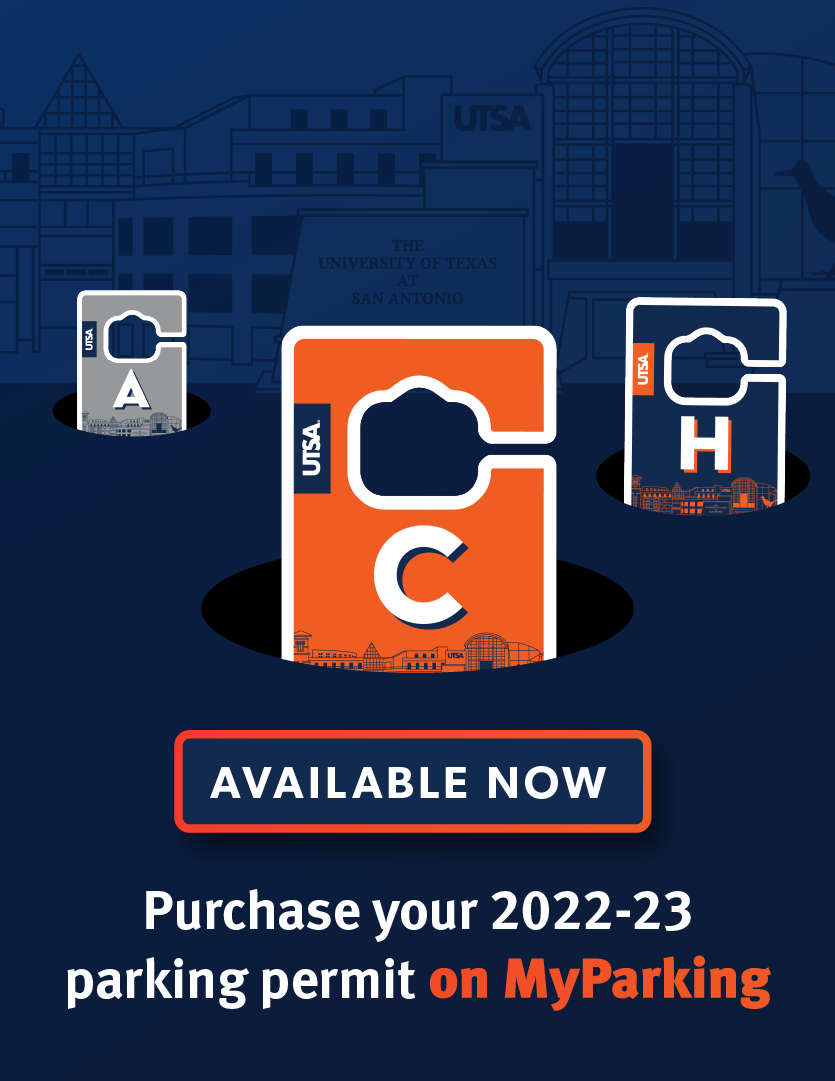 Purchase your 2022-23 parking permit.
Explore permit options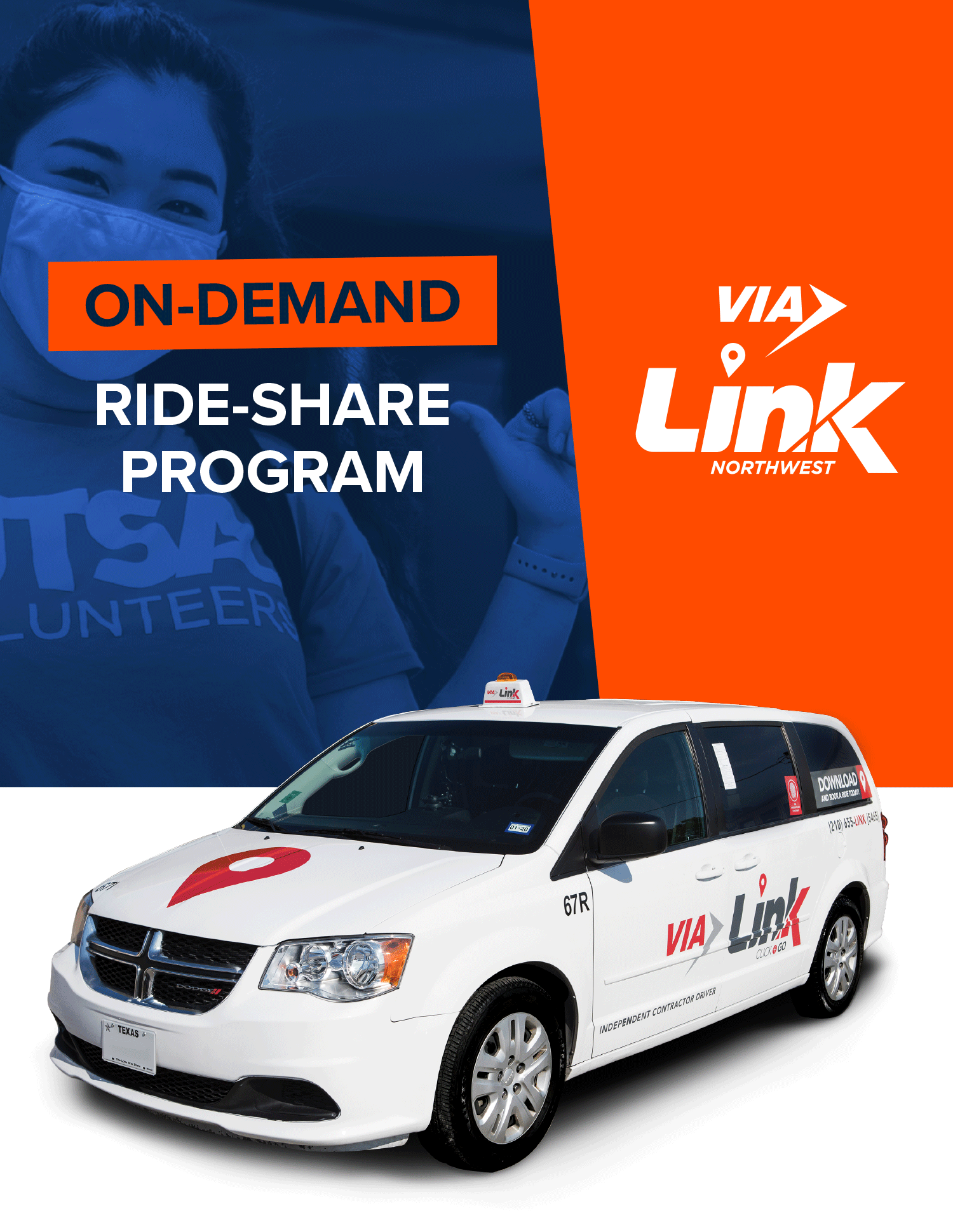 On-demand rides for free with your VIA U-Pass.
Learn more